This article covers how to use Microsoft Azure console to distribute Appdome Fused with Microsoft Intune SDK mobile applications.
The following pre-requisite tasks need to be completed prior to distributing your application with Intune.
Your mobile application is fused with the Microsoft Intune SDK.
Your mobile application is signed.
You have a configured and accessible instance of Microsoft Azure.
Upload your Appdome Fused application to Microsoft Azure Portal
1. Navigate to Microsoft Azure within your web browser.
2. Go to: A. InTune -> B. Mobile Apps -> C. Apps and click D. Add.
3. Click on the App type bar and select Line-of-business app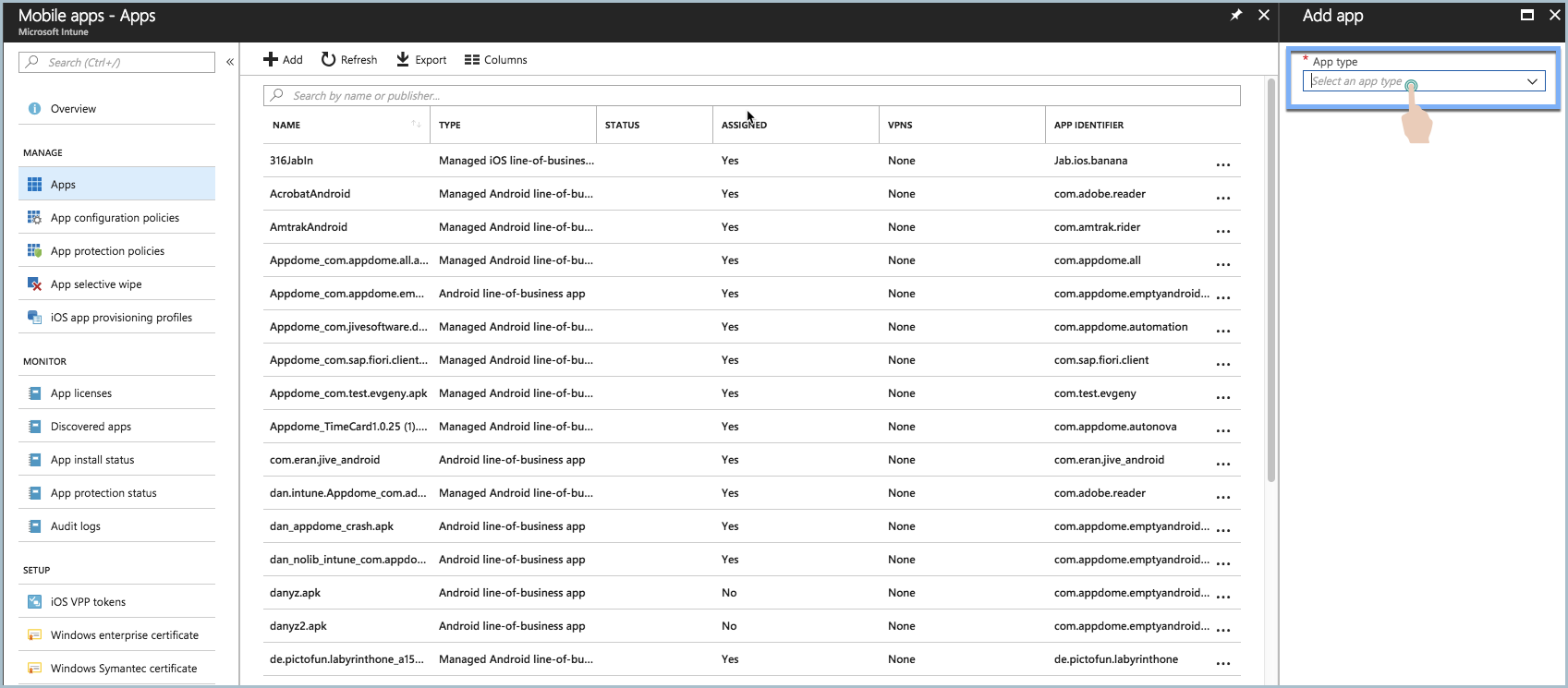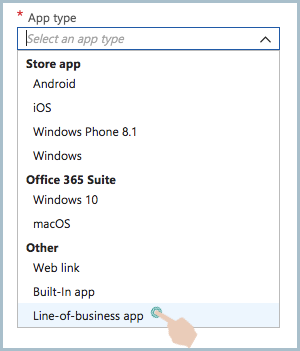 4. Go to Select file and upload the Fused app

5. Click OK to add the app to the portal

6. Go to Configure and fill in all mandatory fields, then click OK


7. Click Add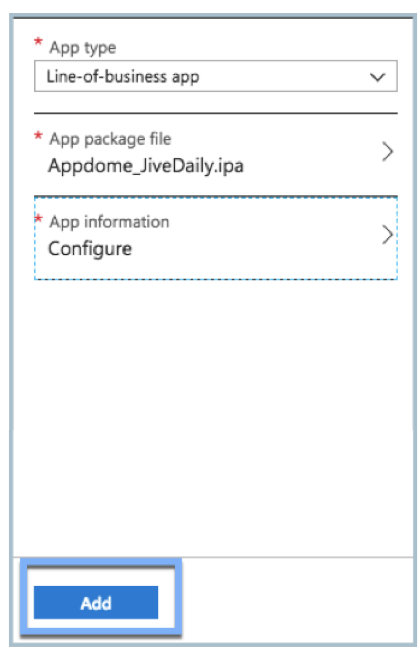 Assign the Fused app to a user or a group
To assign the app:
1. Go to: A. Mobile apps -> B. Apps -> C. search and select the Fused app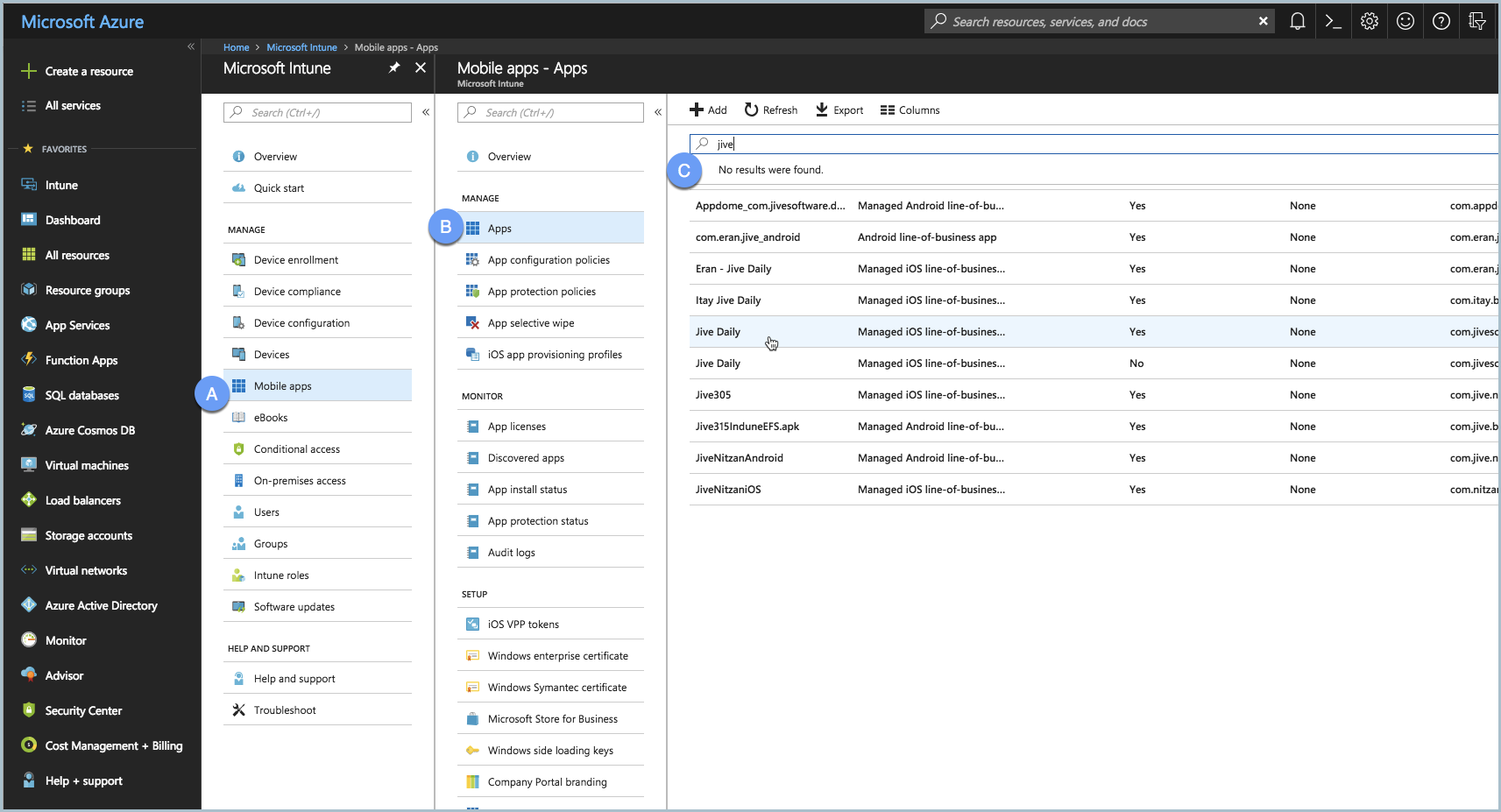 2. Go to Assignments and Add group

3. Select the desired assignment type and click Included Groups to select users groups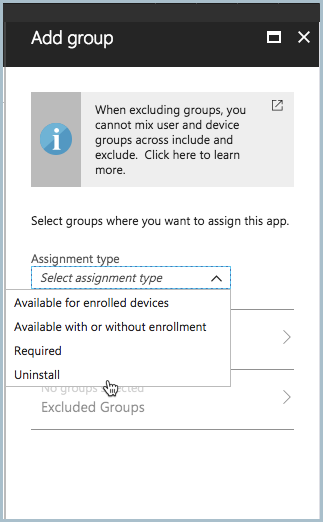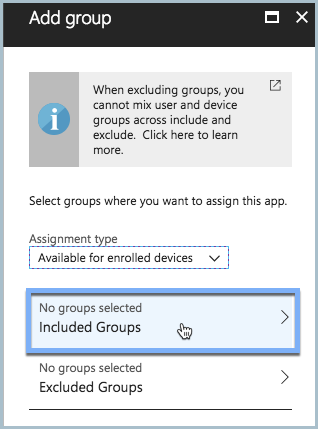 4. Go to Select groups to include and choose your groups by marking the checkboxes and click Select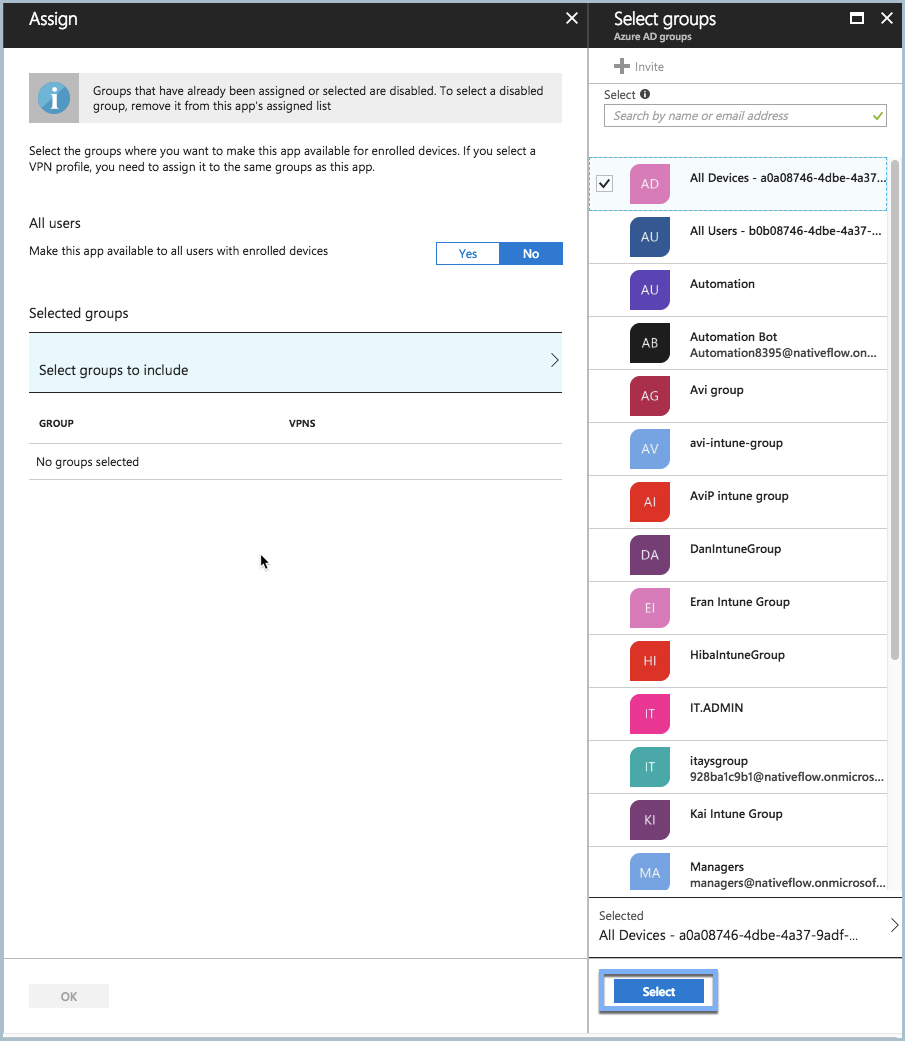 That's it! users can now log in to their Intune Company Portal and download the Fused app :)