With Appdome, you can combine the MaaS360 SDK with iOS and Android apps without having to write a single line of code. Using Appdome, just upload your iOS (.ipa) or Android (.apk) app, select the option to integrate a 3rd Party EMM SDK, select MaaS360 SDK, and click the option to Fuse which will integrate the IBM MaaS360 SDK to your app in about one minute.  
Prerequisites:  You need to have your MaaS360 cloud extending server accessible for app tunneling to your MaaS360 environment.  
Combine the IBM MaaS360 SDK with iOS and Android Apps
To Fuse your iOS or Android app with the MaaS360 SDK, follow these simple steps.  The app you are Fusing on Appdome can be built with any tool such as xCode for iOS and Android Studio using any mobile development frameworks such as Xamarin, Cordova, and React Native. 
Note: You may need to Request access to the IBM MaaS360 SDK for your Appdome account. You can use the chat icon to contact Appdome for this request. 
Upload your iOS (.ipa) Android (.apk) app binary

Upload new app or choose an app from the Catalog and click Add to My Apps

Select your app Fusion settings
Go to Management -> select IBM MaaS360 WorkPlace Mobile Management (5.75) under EMM Services




Verify the WorkPlace License Key, WorkPlace Developer ID, App Bundle ID, and App Version

You can get WorkPlace License Key and Developer ID from Maas360 environment in Setup -> Services -> Mobile Application Management -> View SDK license keys

 



You can Fuse your app(s) with Dynamic Container Management

Expand Appdome Mobility Suite
You can Prohibit Local Contacts, Prohibit Local Calendar, In-App Calls Only, and In-App Messages Only with your app 




Expand BoostEMM by Appdome
You can Fuse your app with Connect Secure Browser, Connect Secure Email, and/or Secure Document Sharing
Expand ONEShield by Appdome and the app can be Fused with Encrypt Strings and Resources and Encrypt in-App Preferences 



Customize the App and change App Name
After Fusing your App you will be taken to the Customize for your app
Optionally you can edit the App Display Name, App Icon, App Favicon, Favicon File, and Favicon Position and Custom App Configuration Files




Click Customize My App to integrate the app with the MaaS360 SDK and Appdome Advanced App Protection. 
Signing the Fused App
In order to deploy an app, it must be signed. You can sign from with the Appdome platform.  
 
Explanations for how to sign an app using the Appdome platform are available in the following knowledge base articles.
To sign iOS app and/or sign an Android app

To skip the signing process and perform singing on your own, click the Skip button to the left of the Sign button to proceed to the app download section.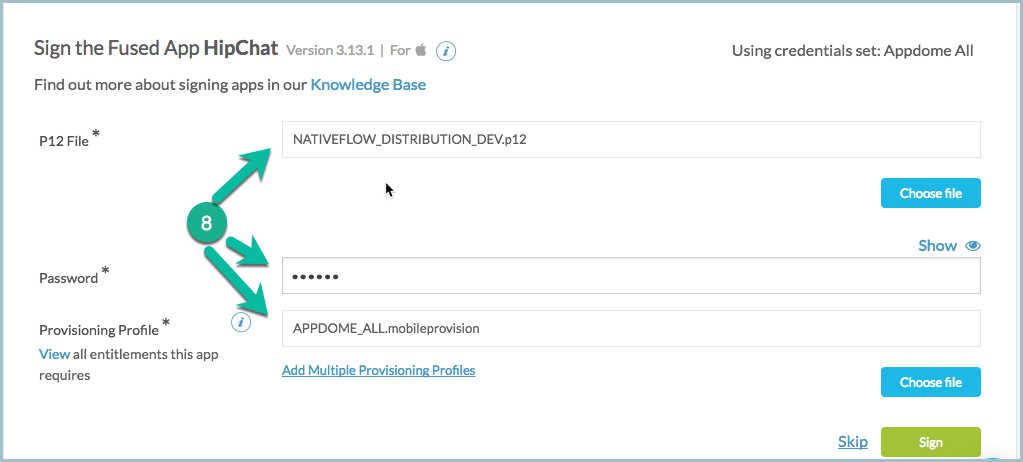 Add Your Fused Android App to IBM MaaS360 for Deployment
Login to your MaaS360 environment and click the Apps tab. 
Next select Add --> Android --> Enterprise App for Android




Browse for the downloaded Fused app file




Under Policies and Distribution select who you would like to Distribute the app to then click Add.  


Add Fused MaaS360 App to Workplace Apps Allowed Apps List
Click Security --> Policies




Click View under WorkPlace Persona Policy




Select WorkPlace Apps --> Allowed Apps
Click Edit under Configure Apps Whitelist




  Enter the Allowed Android App ID and then click Save



Verifying MaaS360 Connected Gateway is Up on Device
Install MaaS360 and MaaS360 Browser on device and enroll with MaaS360
Open MaaS360 Browser and navigate to your MaaS360 tunnel URL to login to Enterprise Gateway
Open MaaS360 on your device
Click Settings
Go to Connected Gateways and verify that your gateway is Connected as seen below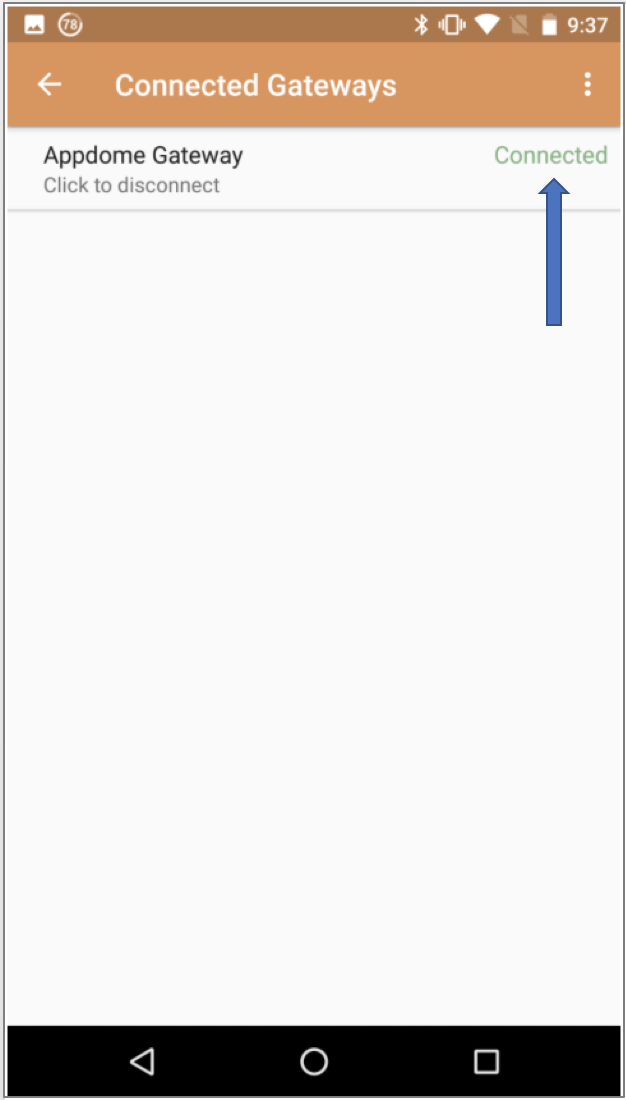 Thanks for visiting the Appdome knowledge base!  We hope Appdome is living up to our mission of simplifying your mobile integrations.  If you don't already have an account, you can sign up for free.  Happy Fusing!