You should enable your iOS device logs whenever you want to view helpful and detailed information on why the app is experiencing problems.  Here is more information from Apple on how you can enable logs and why they are useful.  
Here are the short steps you can follow to be able to obtain iOS device logs.  iOS device logs are very useful when you are troubleshooting iOS apps.  These logs can help in fixing the app.  
Install xCode 
Connect your iPhone to the Mac
Select Trust this computer on the iPhone pop-up request
Start xCode and go to the menu bar: Window → Devices and Simulators. Select your iPhone and press the arrow button in the bottom right.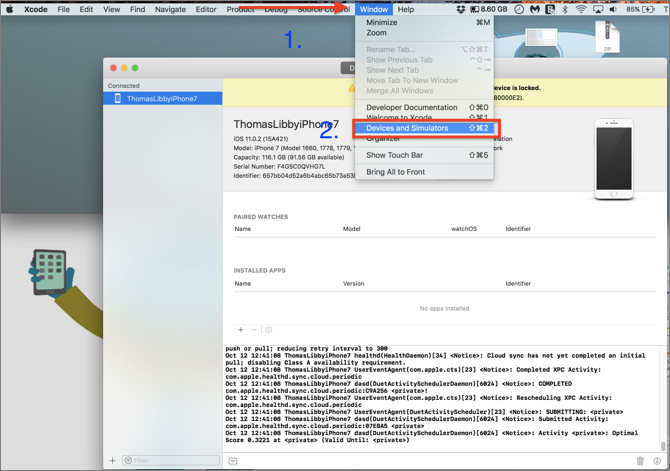 Reproduce the problem.
Press the arrow button and Save Console.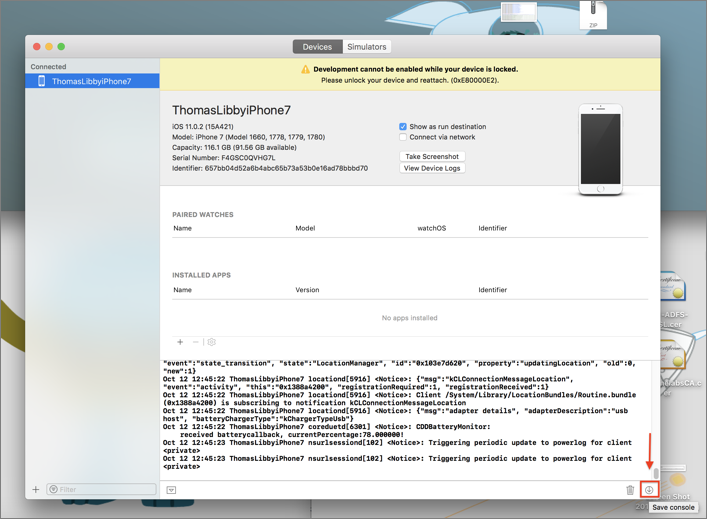 Obtaining Specific App Device Logs Steps
Click View Device Logs




      2. Right click on the App Crash and select Export Log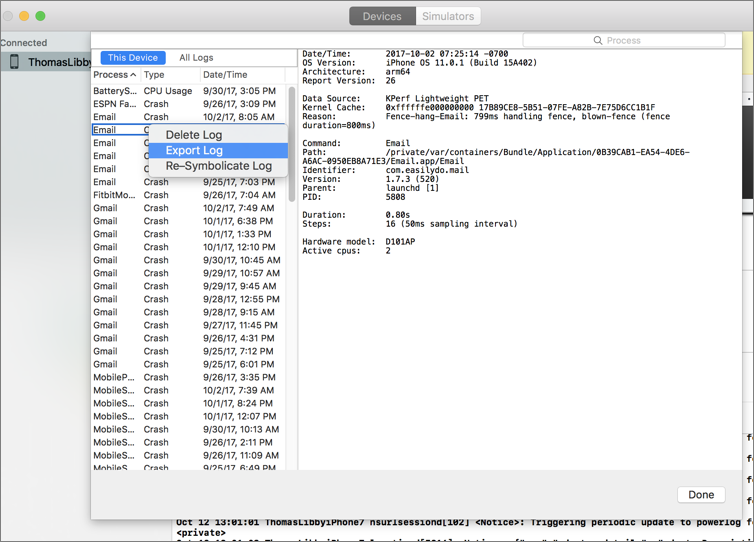 3. Enter the log file name and the destination then click Save.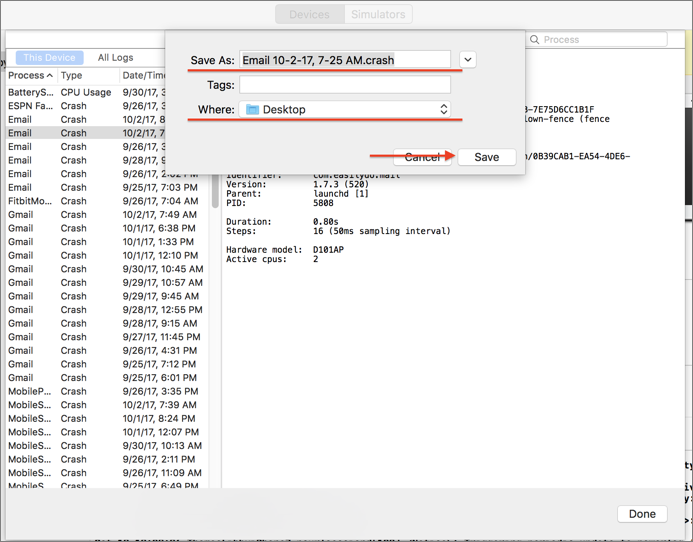 iOS device logs are extremely useful in fixing apps.  Here is a link to more resources on troubleshooting!
Thanks for visiting the Appdome knowledge base!  We hope AppFusion is living up to our mission of simplifying your mobile integrations.  If you don't already have an account, you can sign up for free.  Happy Fusing!