1. When you logged into https://fusion.appdome.com , click on the icon that is located at the top right portion of the webpage (to the right your name).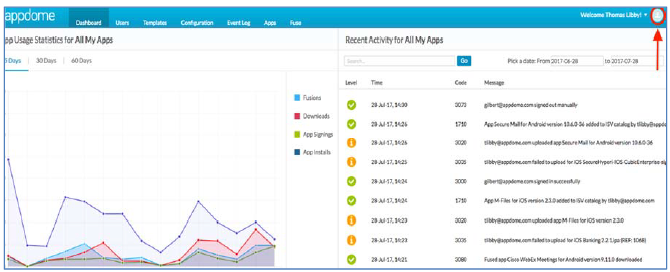 2. Select App Workbench Dashboard.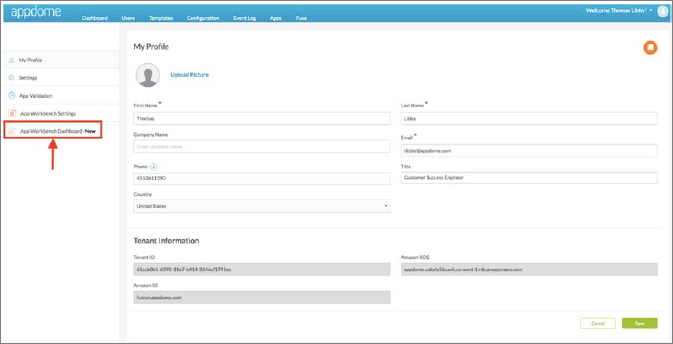 3. From this page, you will be able to view all Apps Added, Apps Fused, and Apps Downloaded from your Workbench. You will also be able to see statistics for each Workbench App. Statistics such as Status, Version, Operating System, Added, Fused, and Downloaded values.