When an app is listed on Appdome, you have the option to gate access to the app by using a promo code.  With this promo enabled you can control who has access to your app on Appdome.  
Steps to Take on the Appdome Platform
Step 1: Login to Appdome
Step 2: Click the drop-down next to your login name and select App Library Settings
Step 3: Click the wrench icon under edit for the app you would like to add a promo to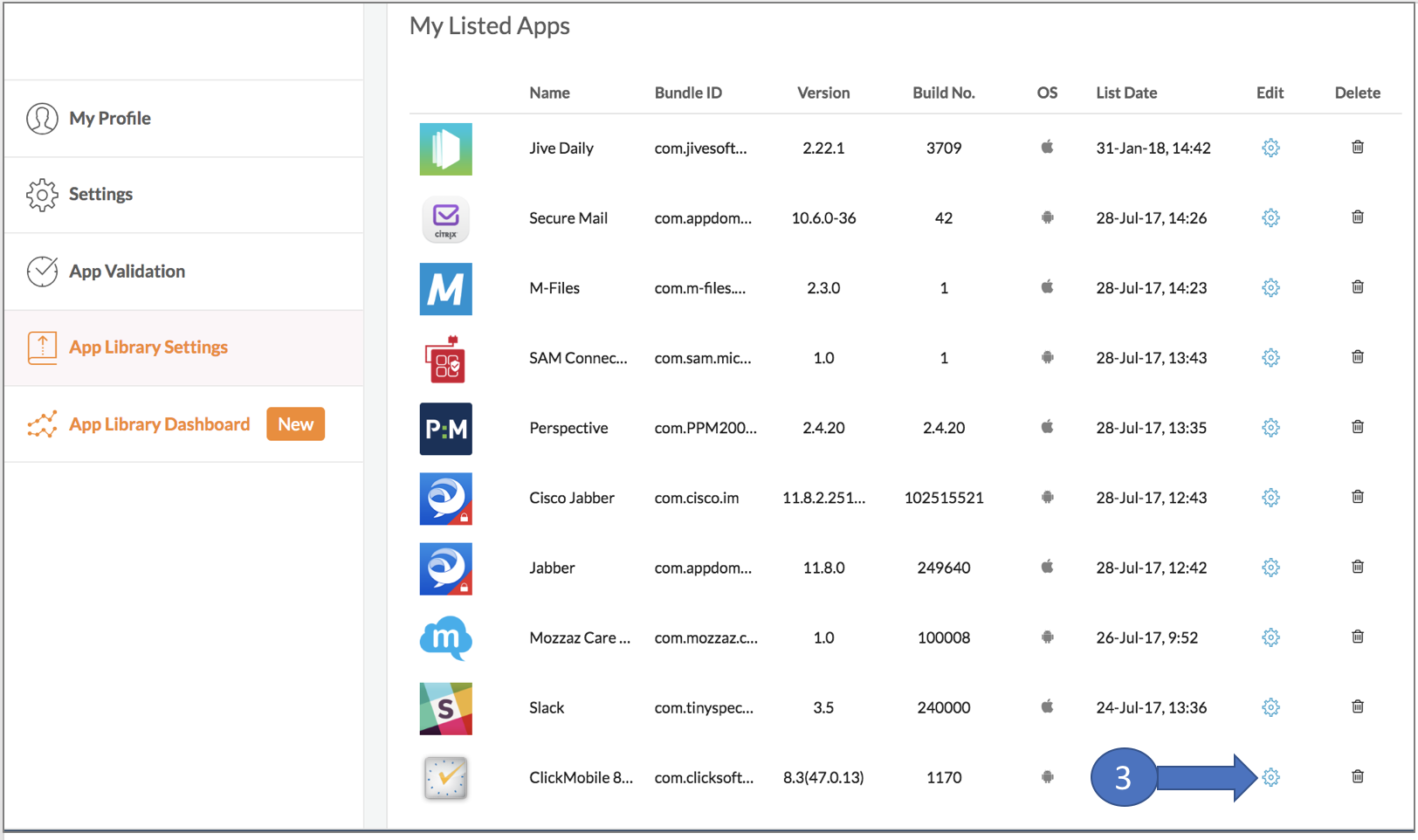 Step 4: Enter a text promo code to gate access to the app in the Gate the app by a promo code field.

When the use of promo code option is enabled, the text written as the promo code will need to be entered by users if they want to add an app from the Workbench to their personal App Library.
Steps Users Can Take with a Promo
When a user clicks "Add New App", a promo code must be entered before the user can add the app.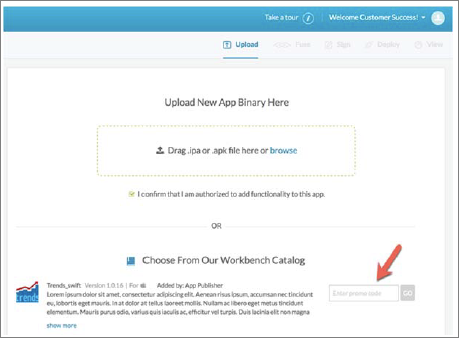 Once the user enters the promo code, the user clicks "GO" to add the app to his/her personal App Library.

In a few seconds, the app will appear in the user's personal App Library.  The user can now choose to customize the app, Fuse it with SDKs and capabilities to the app.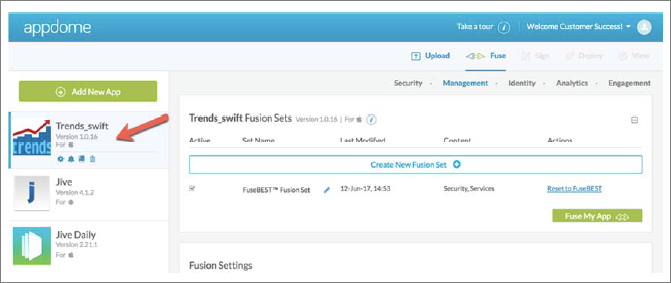 For more details on the App Publisher Services and/or to enable the service, please contact appworkbench@appdome.com.
Thanks for visiting the Appdome knowledge base!  We hope Appdome is living up to our mission of simplifying your mobile integrations.  If you don't already have an account, you can sign up for free.  Happy Fusing! 
Here is a link that has more information on other benefits you will receive as an app publisher.