When adding apps to be listed on Appdome you can customize how the app is listed for all users.  Once the app is published, it will show up in the My Listed Apps table.
This table gives you the options to (a) modify the listing information and/or (b) delete the published app.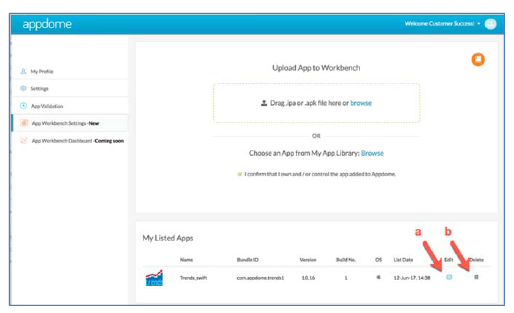 The app will also be listed in the Appdome Library. You can make it available to everyone or only for yourself under visibility settings.
For more details on the App Publisher Services and/or to enable the service, please contact appworkbench@appdome.com.
Thanks for visiting the Appdome knowledge base!  We hope Appdome is living up to our mission of simplifying your mobile integrations.  If you don't already have an account, you can sign up for free.  Happy Fusing! 
Here is a link that has more information on other benefits you will receive as an app publisher.