The Workbench Catalog is a list of many apps that you can easily add to your My Apps library and Fuse with SDKs.  You can add apps from the Appdome Workbench Catalog if you have an Appdome Ideal or Extended account! 
If you have a Complete Appdome account you will not have access to the Appdome Workbench Catalog. You can see more information on the different accounts available here.  You can always upgrade your account or do a trial for an Ideal / Extended account.  You can easily sign up for an account trial here.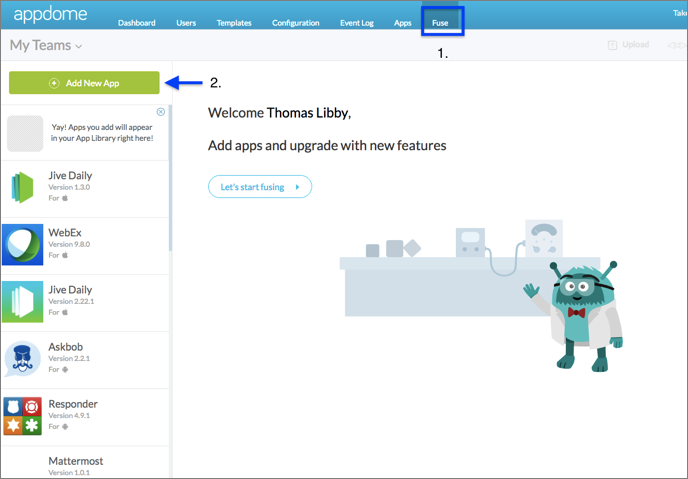 Select the App you would like to add and click

Add to My Apps

.  This will add this App to your App library.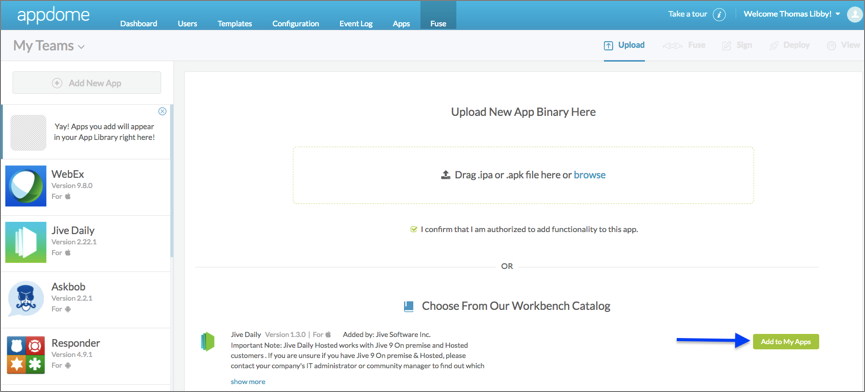 You can Fuse with Appdome here! 
Here is a link to more helpful information on Fusing apps.
Thanks for visiting the Appdome knowledge base!  We hope Appdome is living up to our mission of simplifying your mobile integrations.  If you don't already have an account, you can sign up for free.  Happy Fusing!