This article covers how to use UEM to distribute mobile applications Appdome fused with the Blackberry SDK.

The following pre-requisite tasks need to be completed prior to distributing your application with UEM:
Your mobile application is fused with the Blackberry SDK.
Your mobile application is signed.
You have a configured and accessible instance of UEM.
Upload your Appdome fused application to UEM
Navigate to UEM within your web browser. 
Go to Apps and add click the add application icon.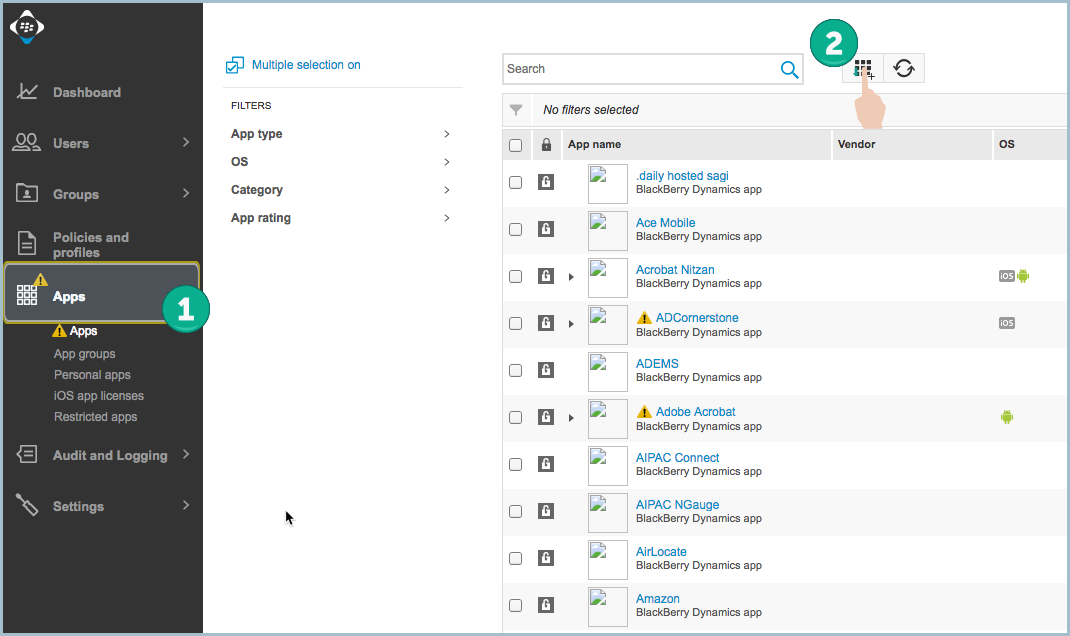 3. Choose "Internal BlackBerry Dynamics app entitlements"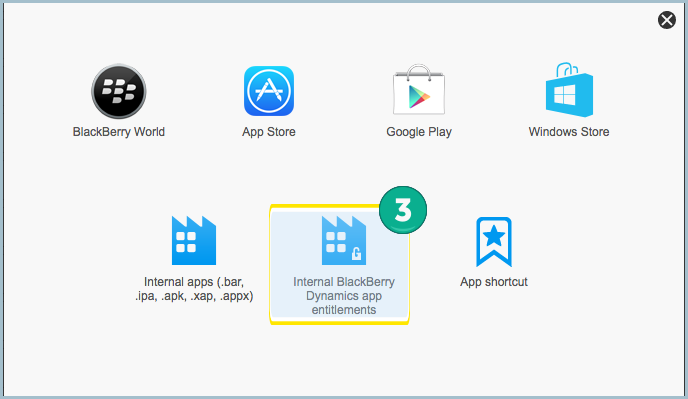 4. Go into Appdome Fusion to gather the information required for BlackBerry.  Click Fuse --> Management --> scroll down to Enterprise Mobility Management and select Customize the App.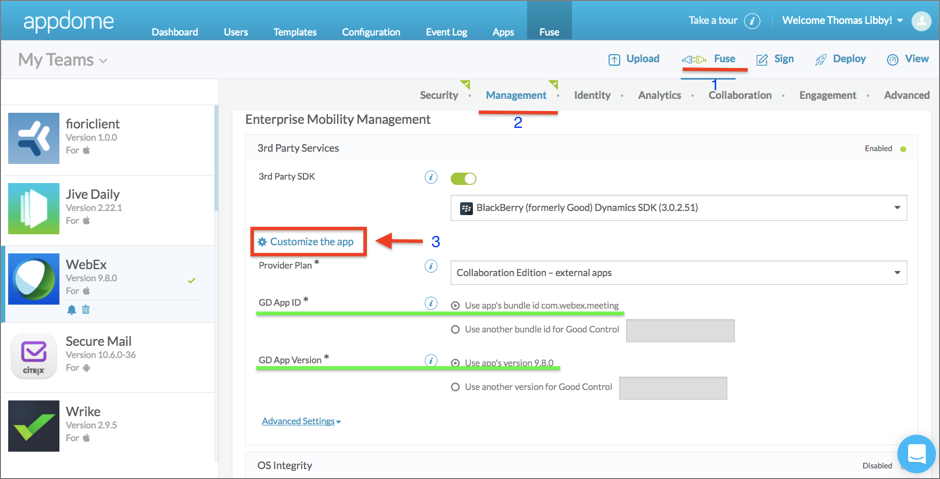 5. Next, at the App Customization screen you will see the values required from BlackBerry: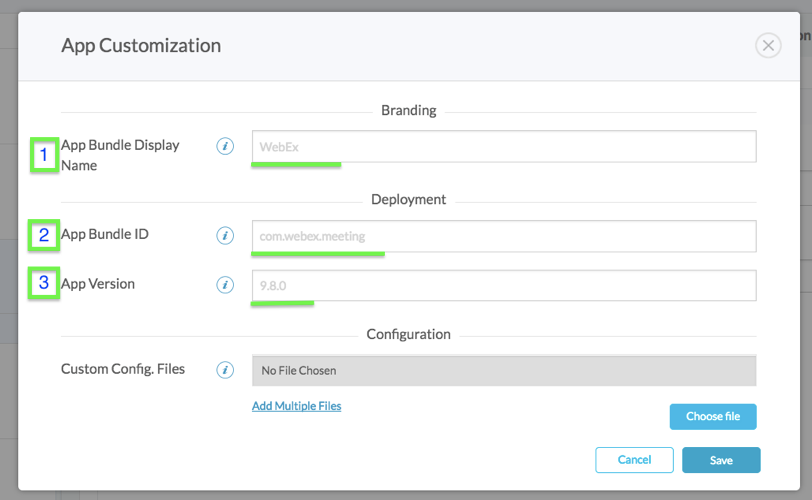 6. Type the application's information as given in the fusion process.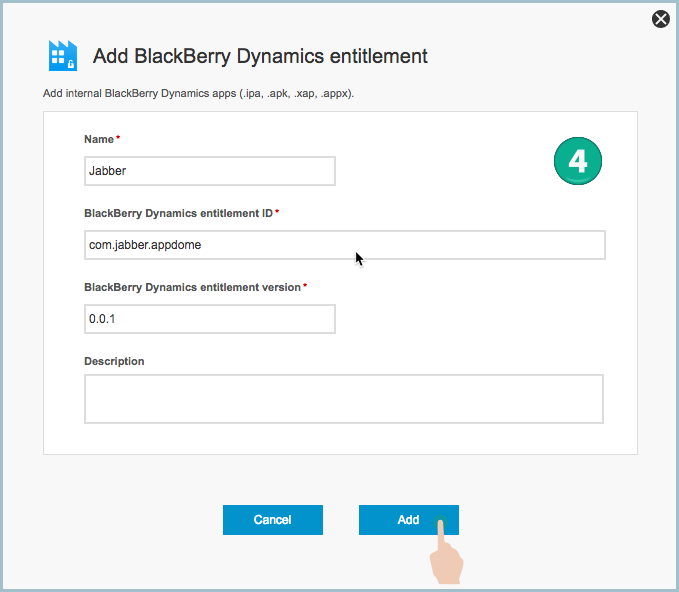 7. Click iOS for IPA or Android for APK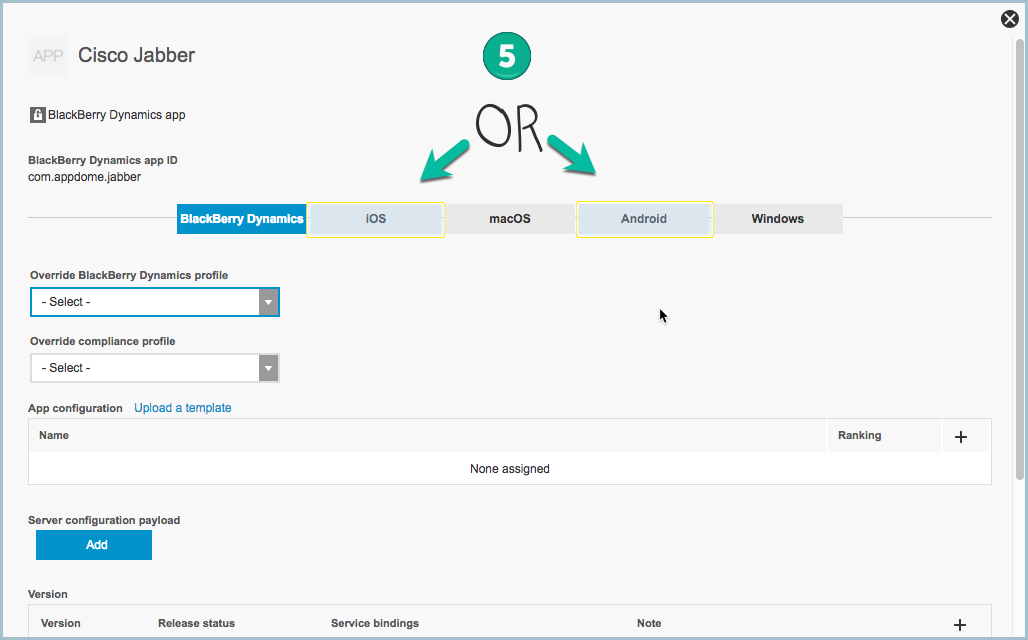 8. Click Add 
9. Browse to the fused application location on your hard drive and select the app.
10. Click Add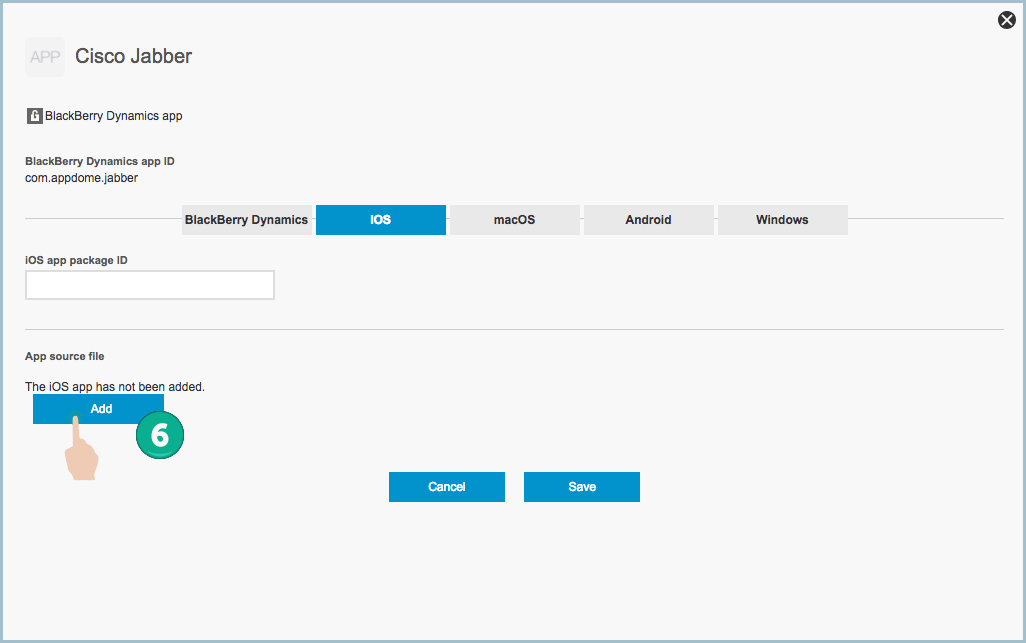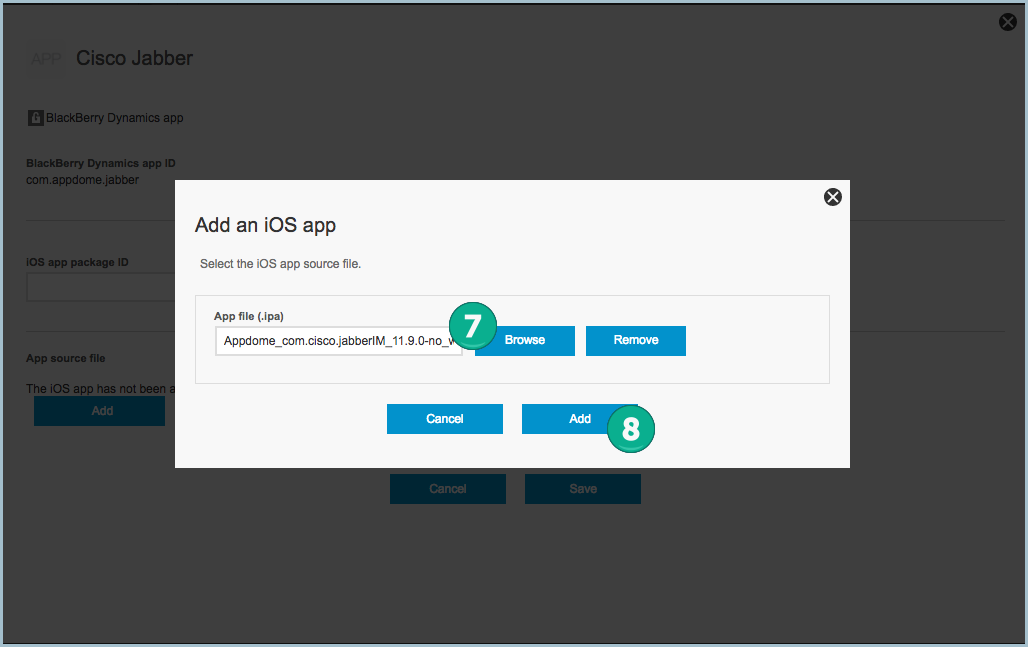 11. Scroll the page down and click Save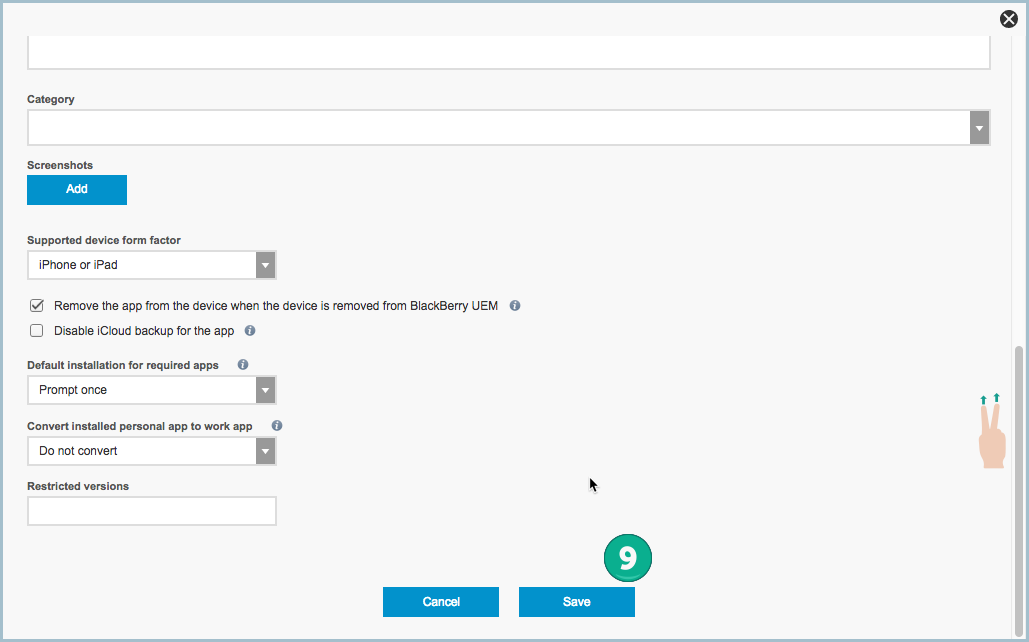 12. Go to Users and double click the user you wish to assign the application to.
13. Scroll down to Apps and click the + icon to select the app.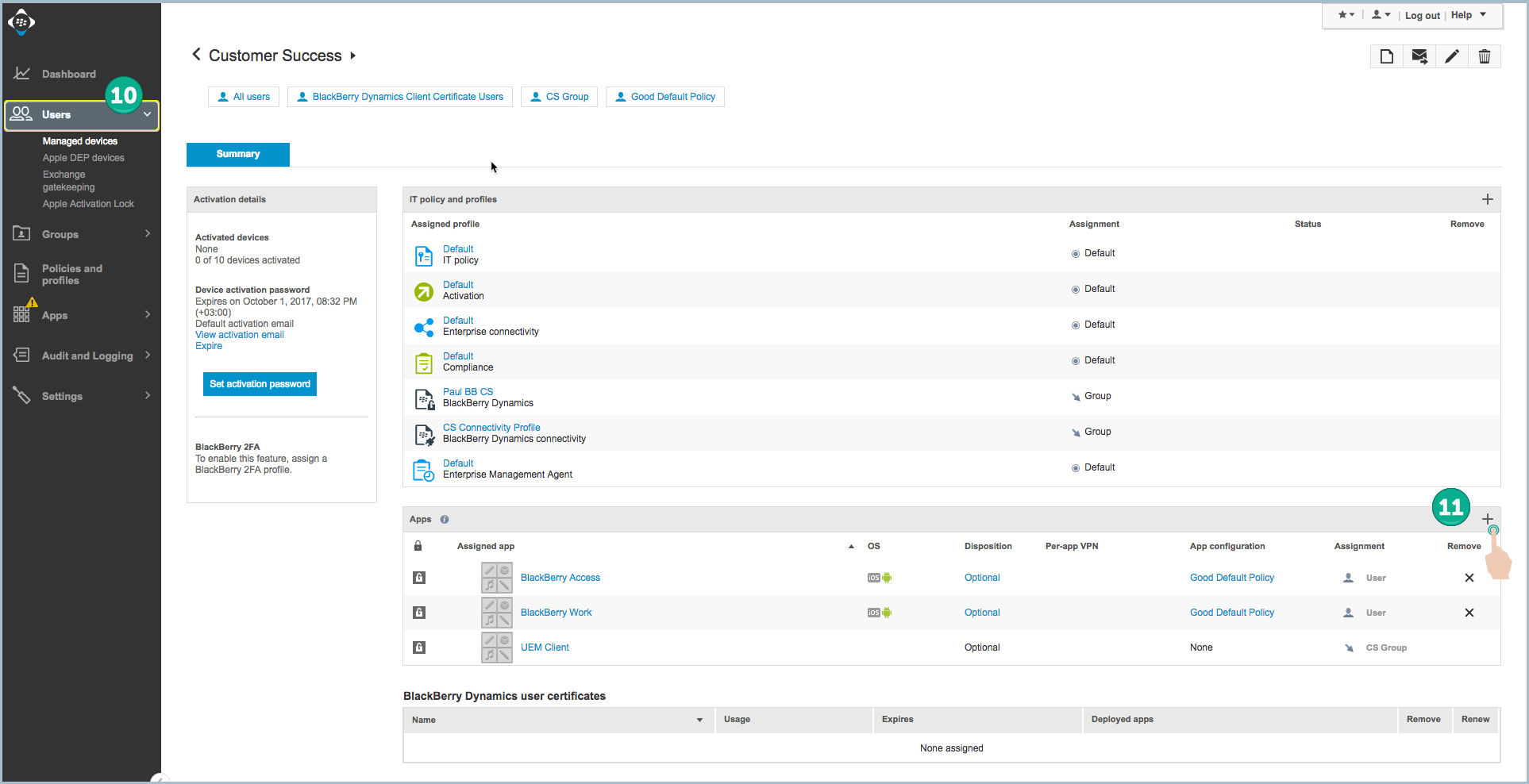 14. Use the search bar to find your app. Check and click Next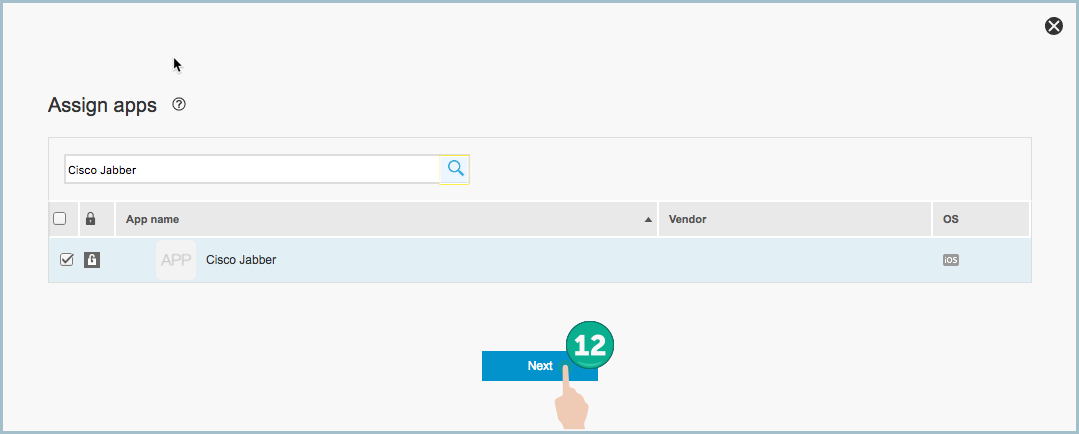 15. Click Assign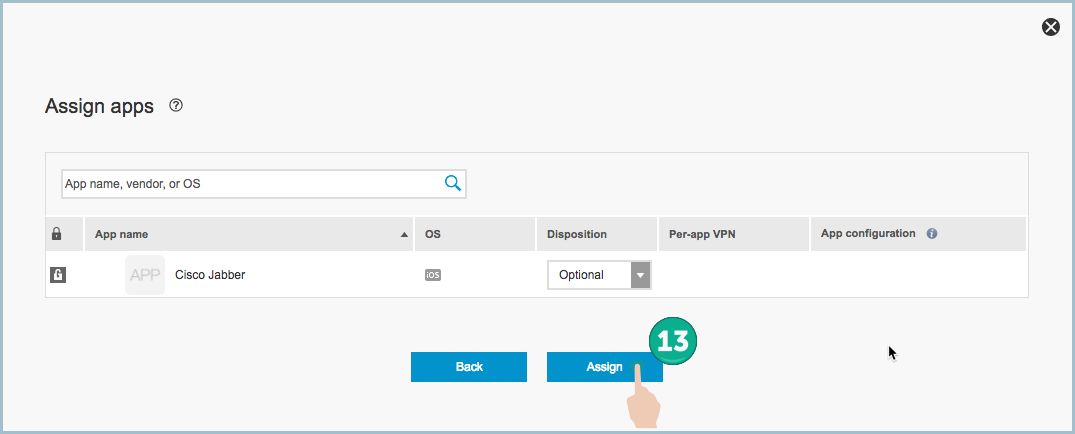 Now your Appdome fused app is ready to be provisioned with UEM Client. The next step is for the end-user to install the mobile app on their device via the UEM Client App.
Installing BlackBerry Dynamic Application via UEM Client
The following pre-requisite tasks need to be completed prior to installing your fused application from the UEM Client:
UEM Client installed on the mobile via the AppStore.
Your mobile is provisioned and activated on the UEM.
Work Apps appears on your mobile device
iOS
1. Open Work Apps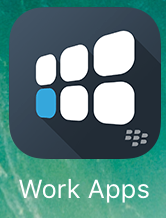 2. Select the application you wish to install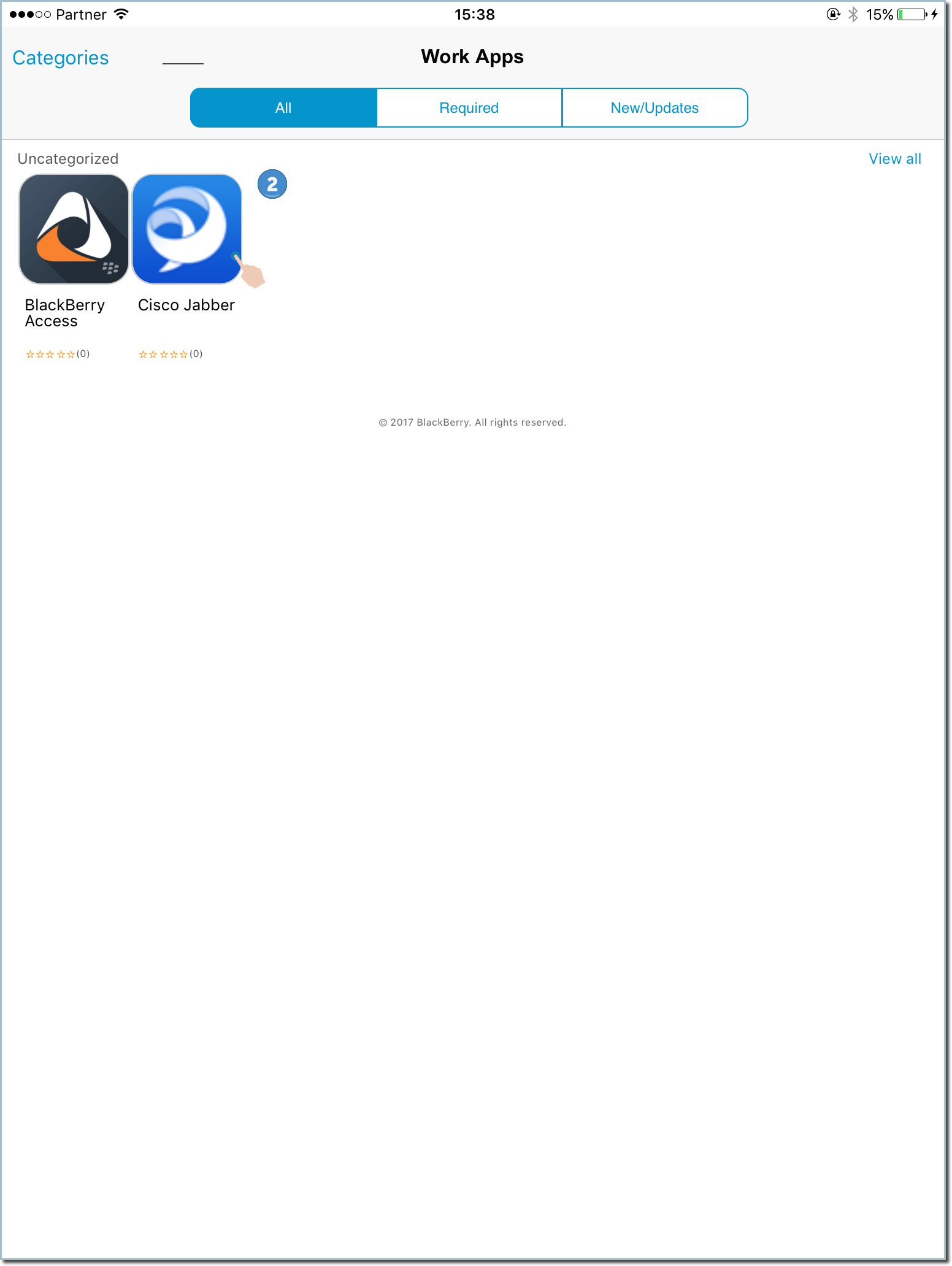 3. Click Free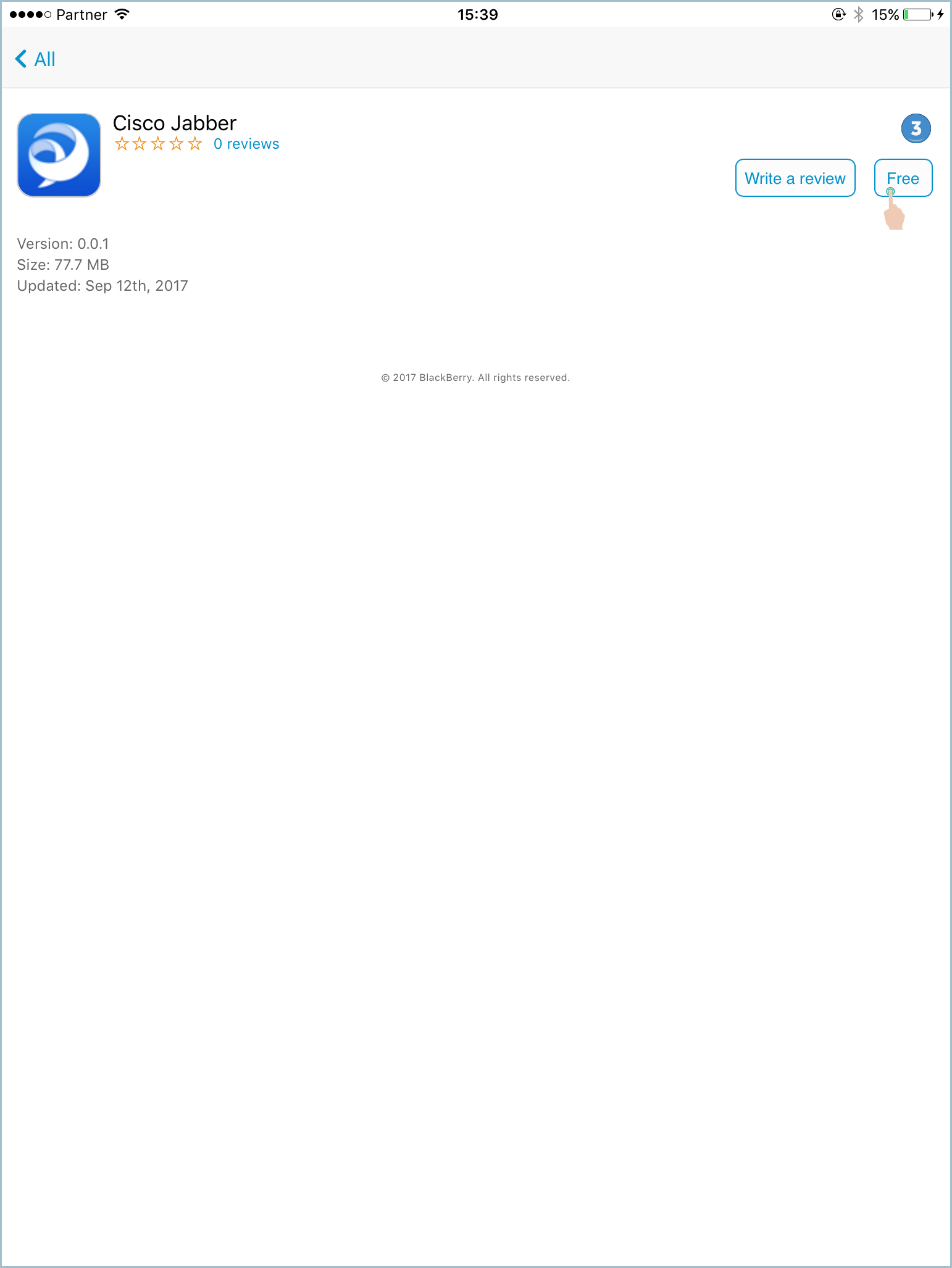 4. Wait for the "App Installation" pop up and click Install. The app will be installed in the background.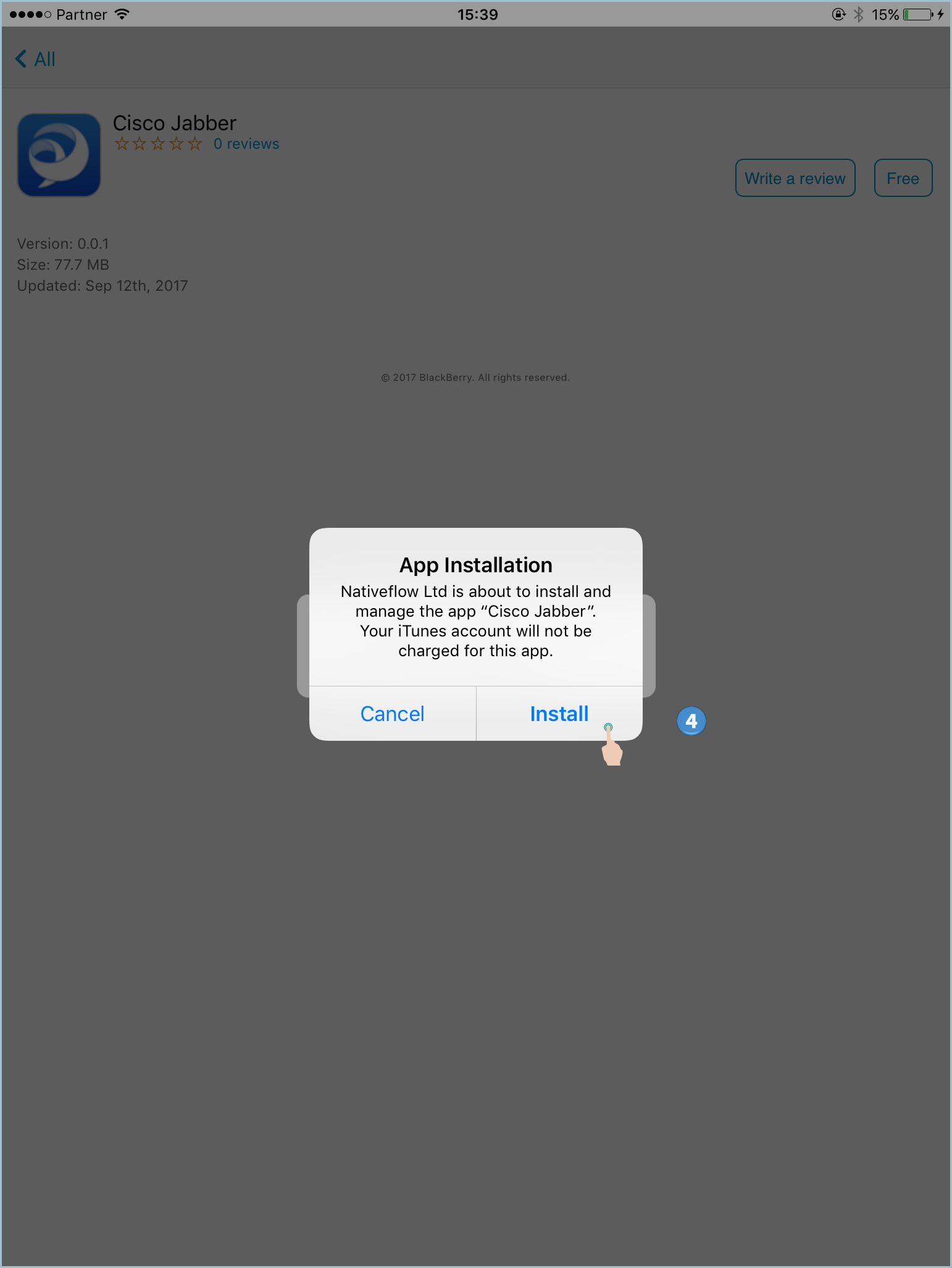 Now your Appdome fused app is ready to use on your mobile device.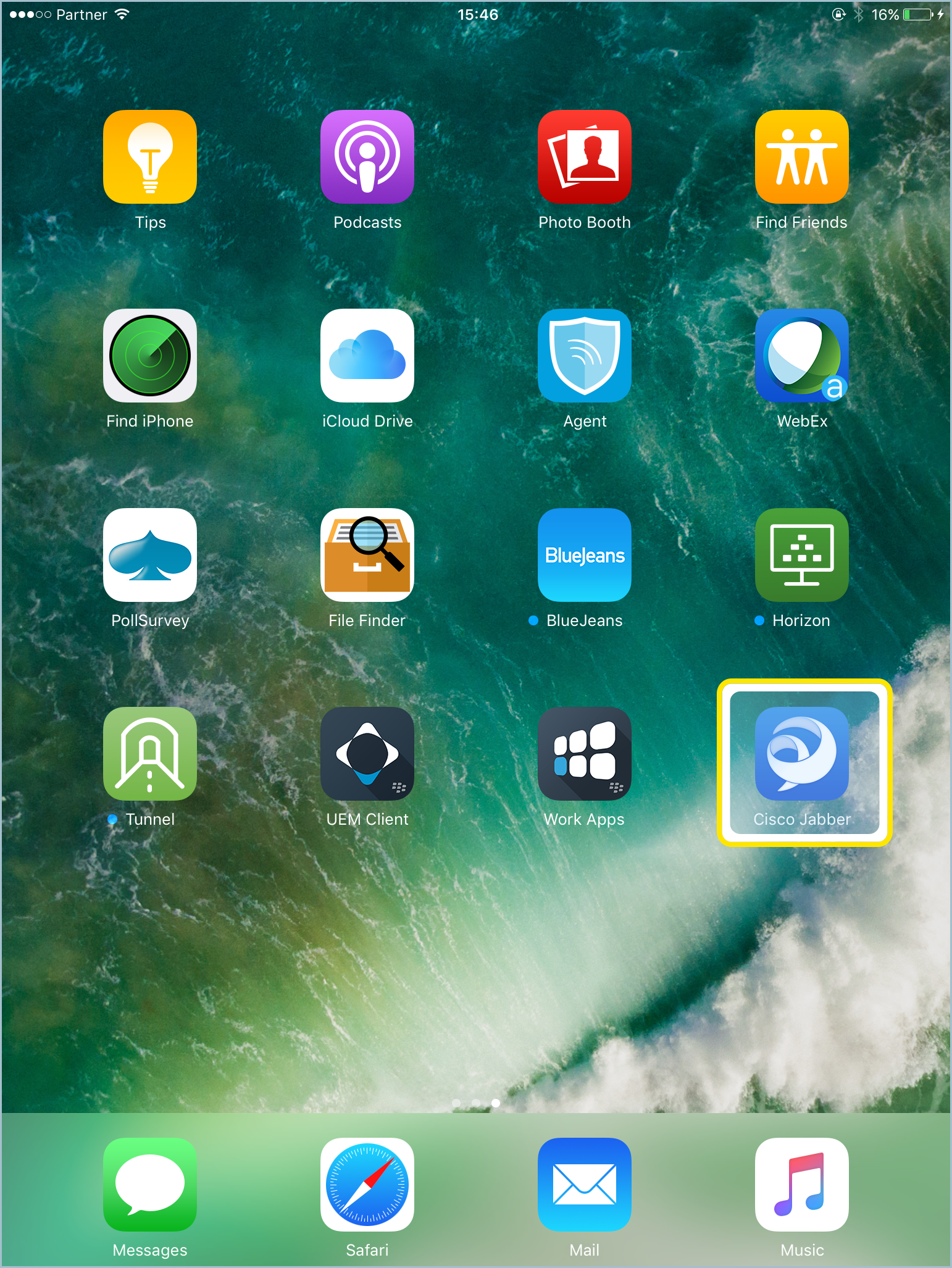 5. UEM Client will open when attempting to launch the application, click Open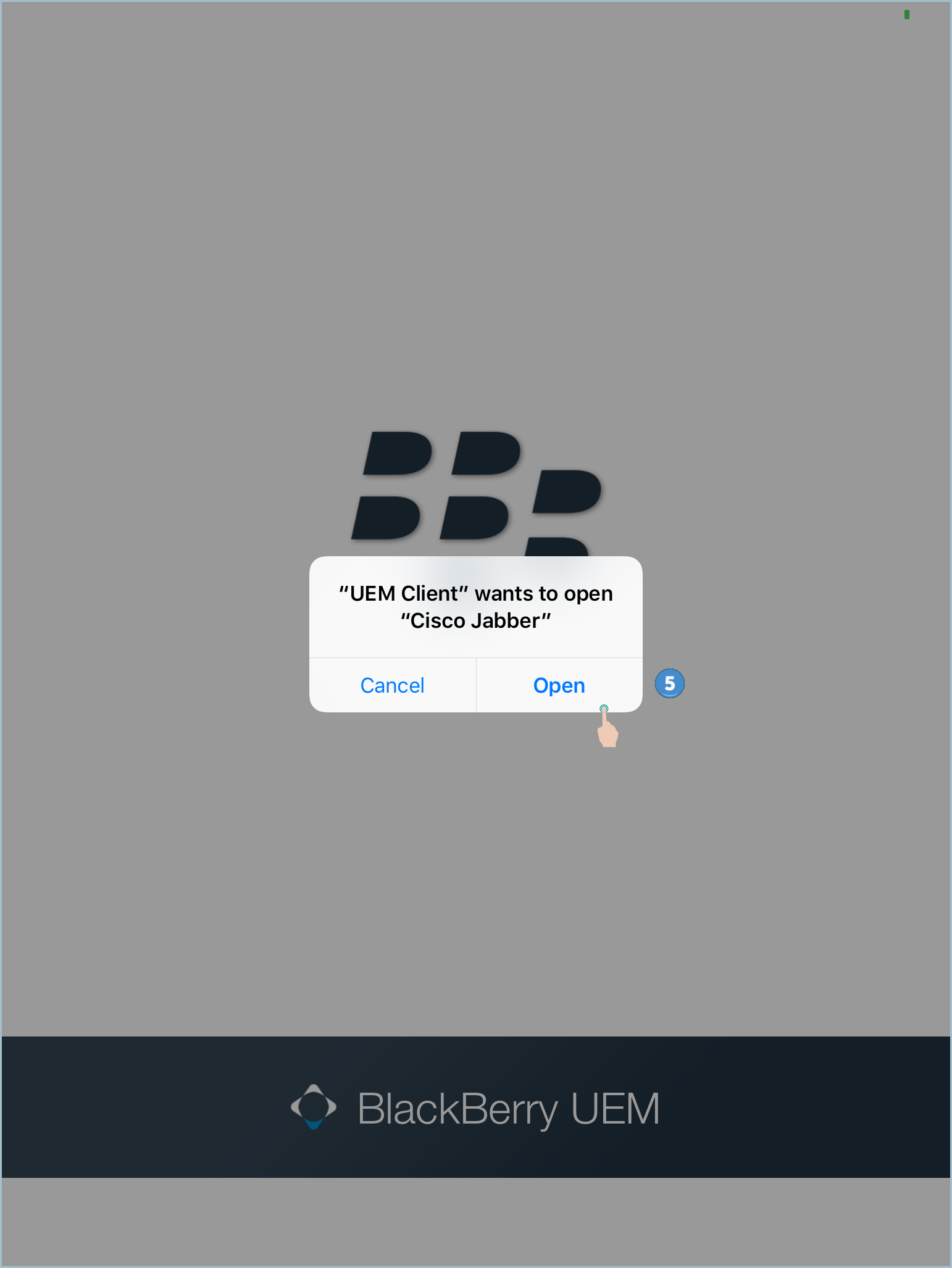 6. The application can be set up using the password for one of the BlackBerry Dynamics applications or by using the Access Key provided by your administrator. Select your preferred action.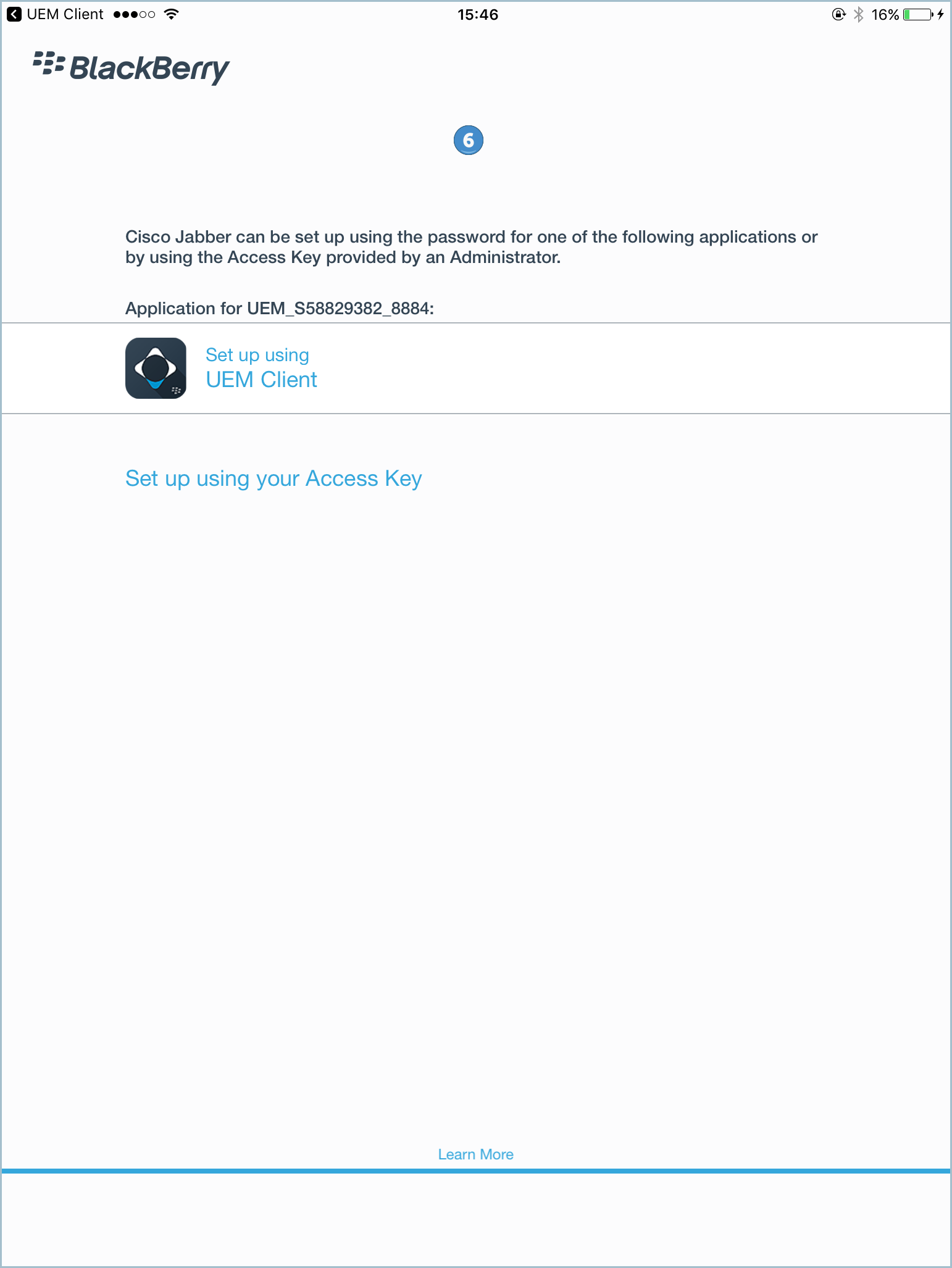 7. Enter your UEM Client password / Access Key to continue.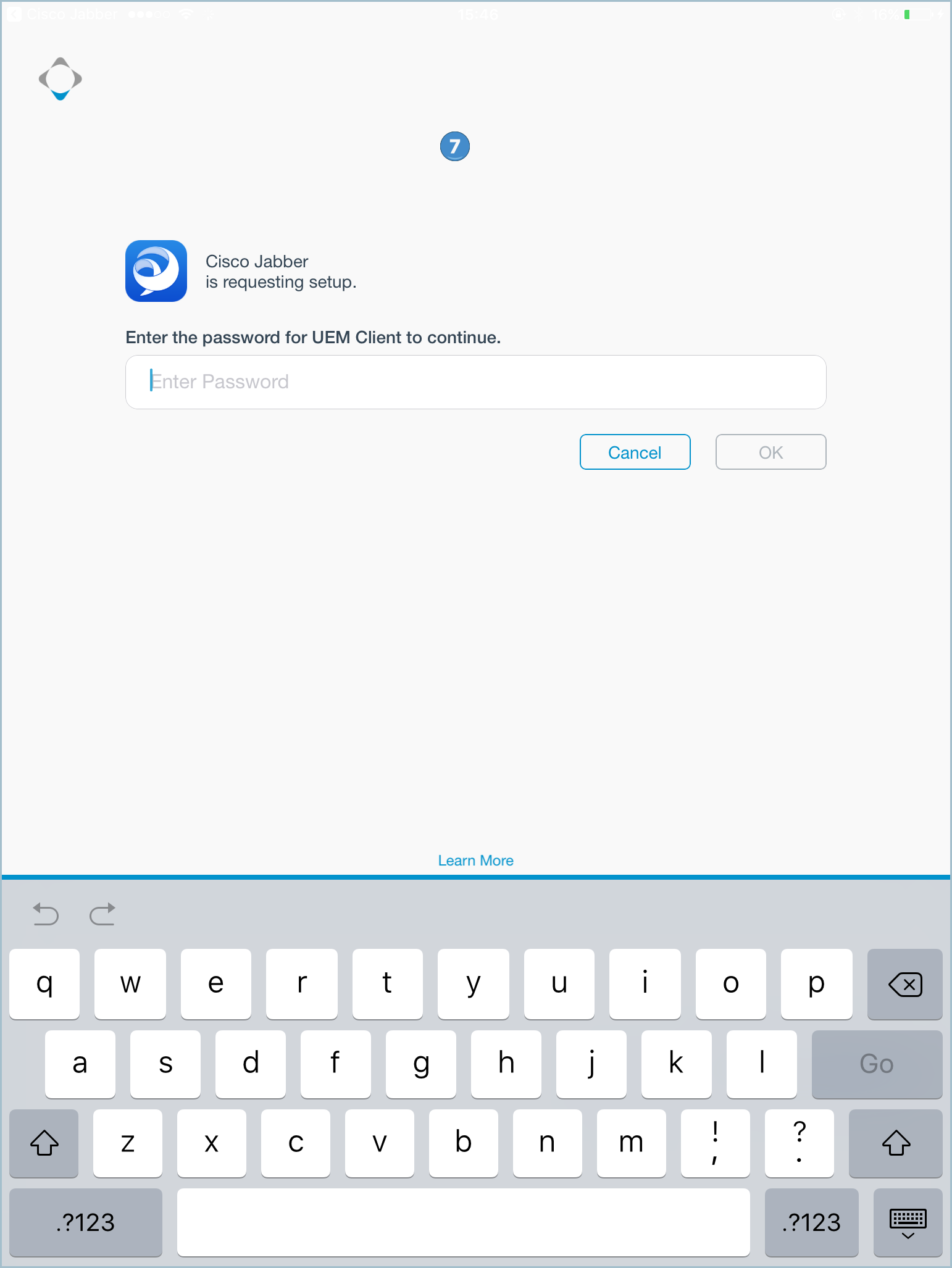 App is now being provisioned with the UEM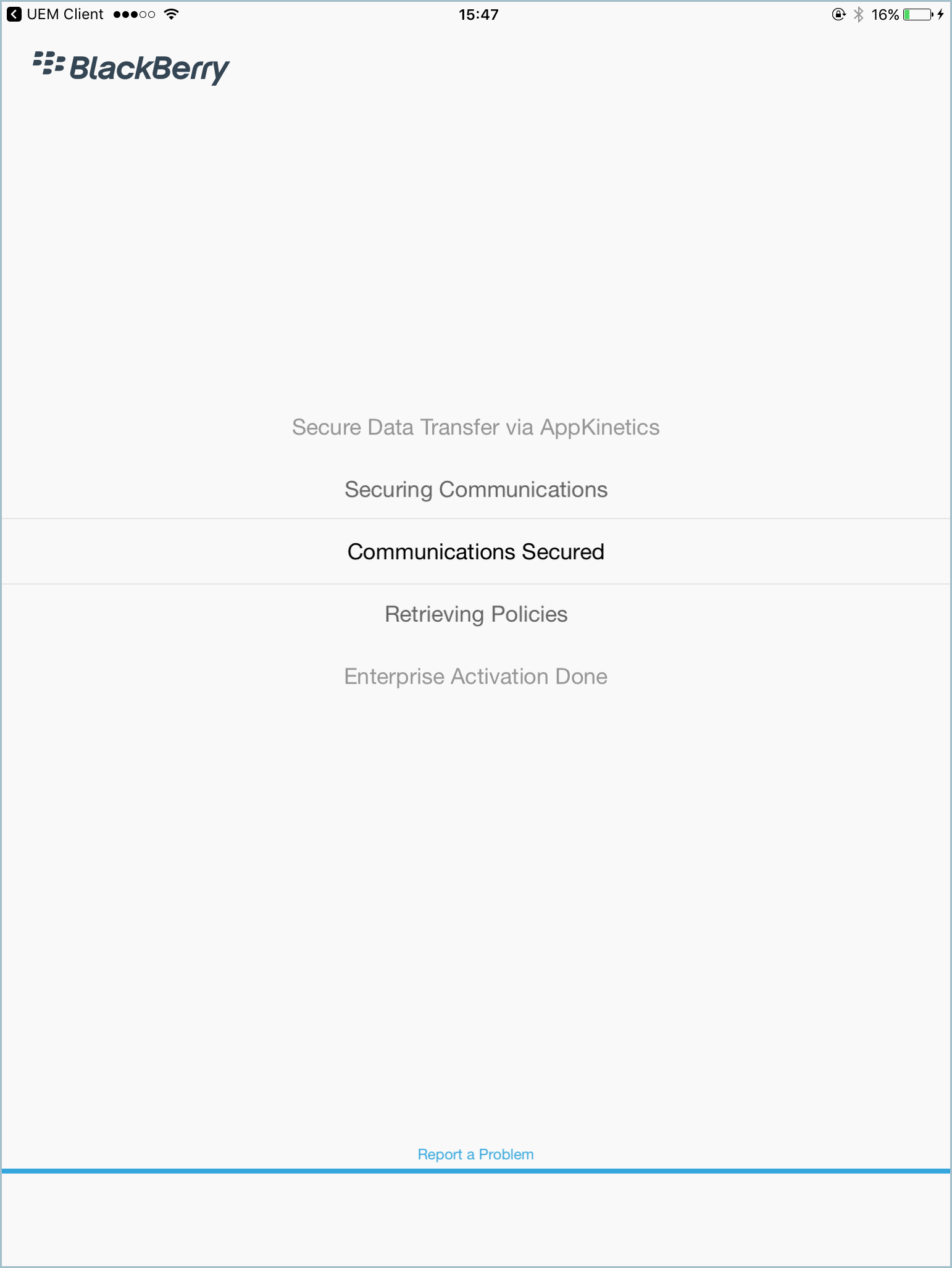 8. Enter a new password for next logins to the application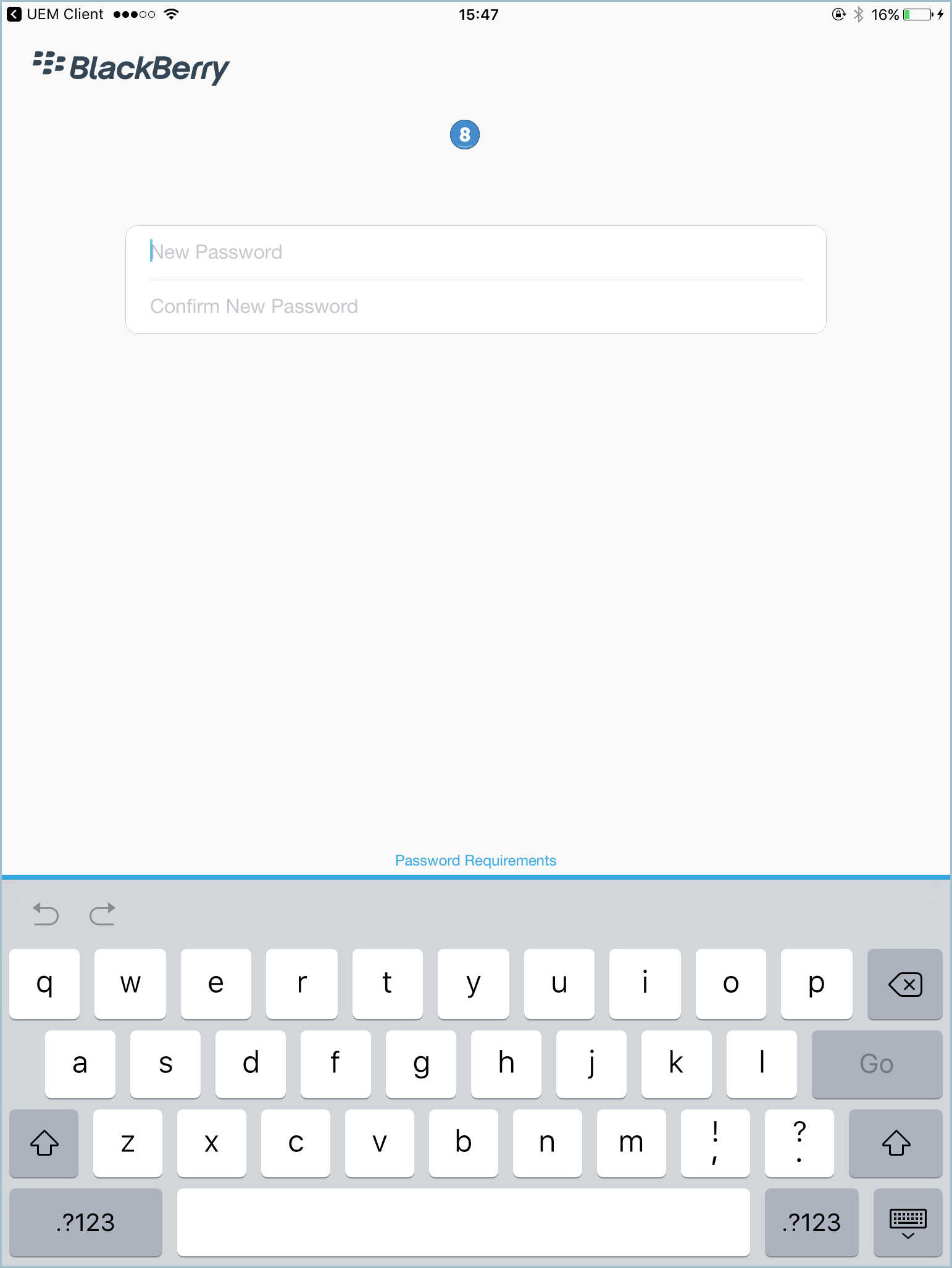 Next is just using the app! You are free to go :)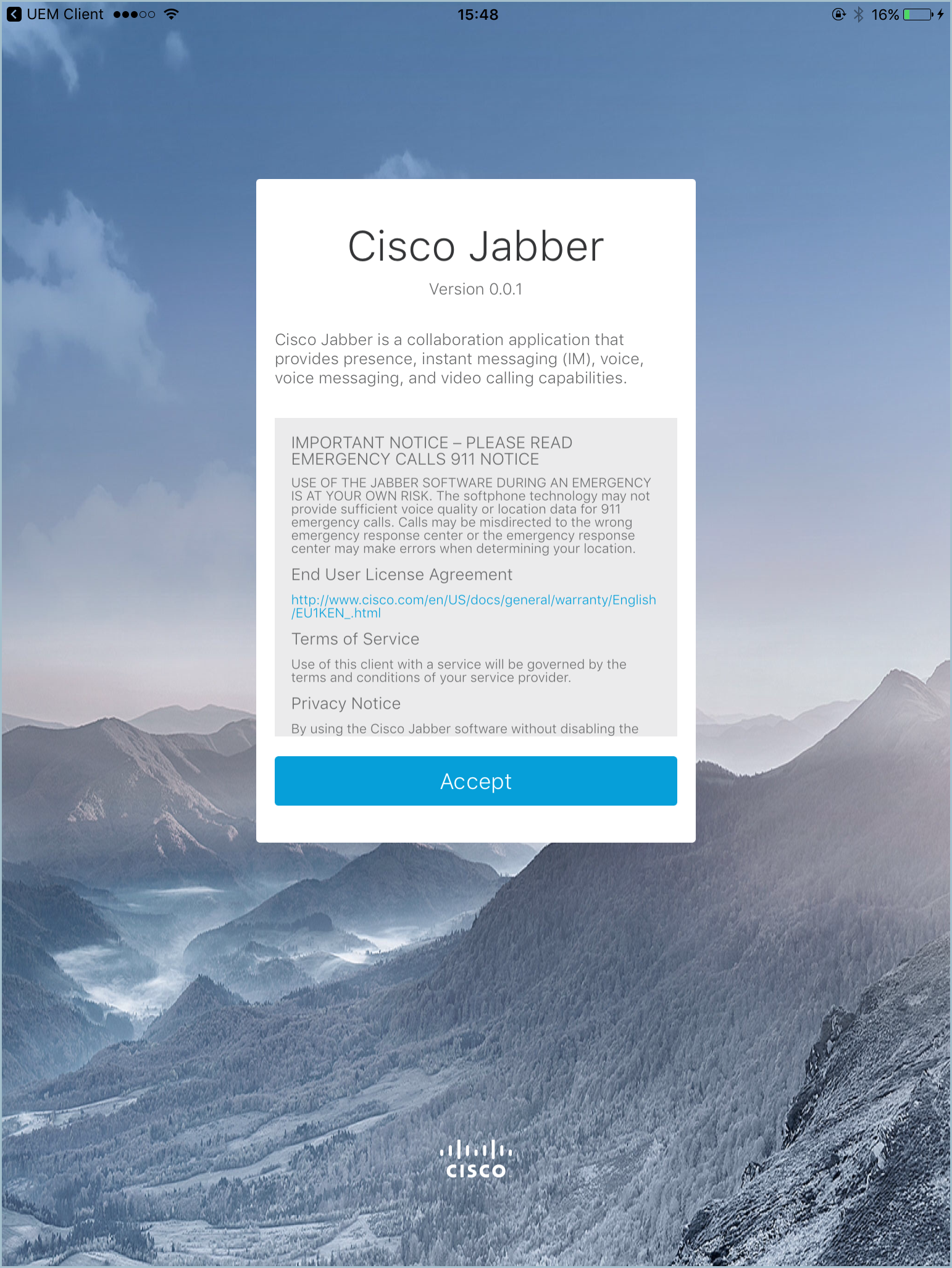 Appdome continues to extend and enhance the functionalities of BlackBerry Dynamics
Thanks for visiting the Appdome knowledge base!  We hope Appdome is living up to our mission of simplifying your mobile integrations.  If you don't already have an account, you can sign up for free.  Happy Fusing!  
For more information on Appdome for BlackBerry please visit this resource.