Using the AppFusion platform, you can upload your iOS (.ipa) or Android (.apk) app and select options that integrate the app with AppConfig in a few minutes without having to write a single line of code. 
Fuse your mobile application without an SDK selected and enable AppConfig Managed Security.  
Your mobile application is signed.
You have a configured and accessible instance of BlackBerry.
Once the Fusion is complete, you can deploy the fused app via BlackBerry UEM and / or Good Control and install the fused app on mobile devices. 
The app you are Fusing on Appdome can be built with any tool such as xCode for iOS and Android Studio using any mobile development frameworks such as Xamarin, Cordova, and React Native. 
iOS AppConfig Options in Addition to Options Available in BlackBerry

Android AppConfig Options in Addition to Options Available in BlackBerry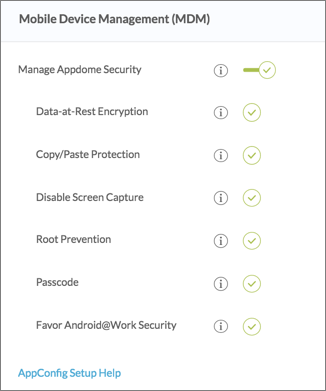 Security Controls Available Through Implementation with App-Configuration Strings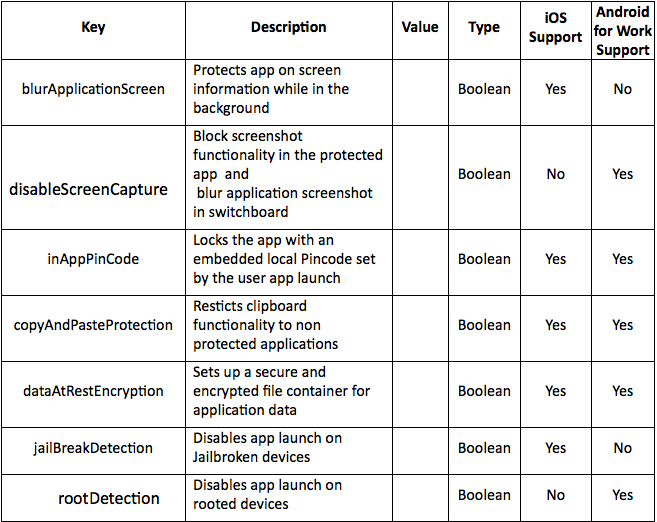 BlackBerry Setup for AppConfig
Login to your BlackBerry UEM environment.  

Click on Apps.

Select the already added App or Add a New App.  

When uploading a New App select Internal BlackBerry Dynamics app.





When adding an BlackBerry Dynamics app browse for the .apk or .ipa app file.
Next fill in the App name, App description, and Send to values. 
         Note.  For the Send to value please specify the devices you want this app deployed to. 




After inputting values click Save.  




Next select the App you just completed adding.
Under BlackBerry Dynamics --> App configuration in the app select Upload a template




Next Browse for the Appdome .XML file and click Save


Here is a link to more information for ISVs in using Appdome! 
Thank you for visiting the Appdome knowledge base!  We hope Appdome is living up to our mission of simplifying your mobile integrations.  If you don't have an account, you can sign up for free.  Happy Fusing!
For more information on Appdome for AppConfig please visit this resource.