This article covers how to use AirWatch to distribute Appdome Fused applications with all AppConfig available settings.

The following pre-requisite tasks need to be completed prior to distributing your application with AirWatch:
Fuse your mobile application without an SDK selected and enable AppConfig Managed Security.  
Your mobile application is signed.
You have a configured and accessible instance of AirWatch.
The app you are Fusing on Appdome can be built with any tool such as xCode for iOS and Android Studio using any mobile development frameworks such as Xamarin, Cordova, and React Native. 
iOS AppConfig Options in Addition to Options Available in AirWatch


Android AppConfig Options in Addition to Options Available in AirWatch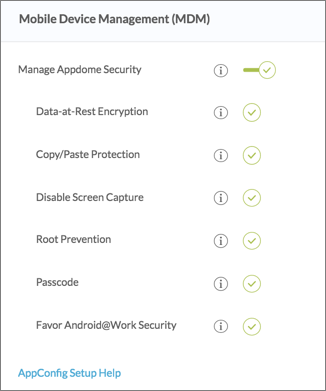 Security Controls Available Through Implementation with App-Configuration Strings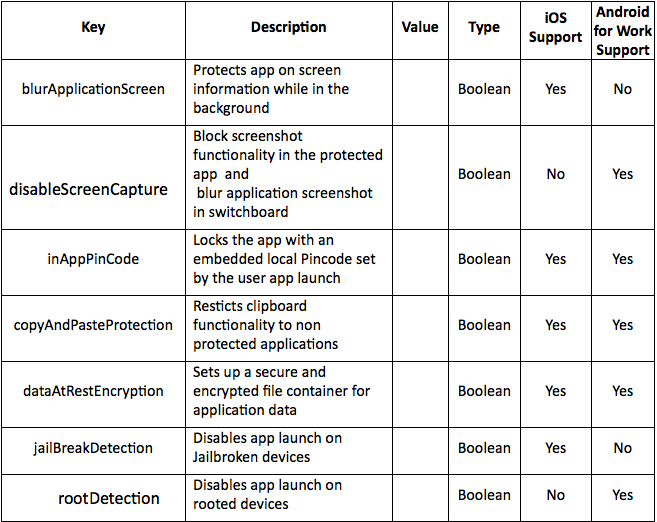 Configure AirWatch AppConfig Settings
Login to your AirWatch environment.  
Click on Apps & Books.
Either edit your previously added application or add a new app. 




Add / Edit the Assignment for the application.
Enable Application Configuration and Upload XML.





At this point you can Upload the Appdome configured .XML file for application configuration in AirWatch that will be applied to the application you've uploaded in AirWatch.  
You can download this .XML file from the attachments on this page.
Here is a link to more information for ISVs in using Appdome! 
Thank you for visiting the Appdome knowledge base!  We hope Appdome is living up to our mission of simplifying your mobile integrations.  If you don't have an account, you can sign up for free.  Happy Fusing!
For more information on Appdome for AppConfig please visit this resource.