Once my Apps are added to my App Library – how do I view the apps usage summary?
Here are some steps to viewing your Apps in the App Library Dashboard:
When you are logged into https://fusion.appdome.com click on the icon that is located at the top right portion of the webpage to the right of your name.
Select App Library Dashboard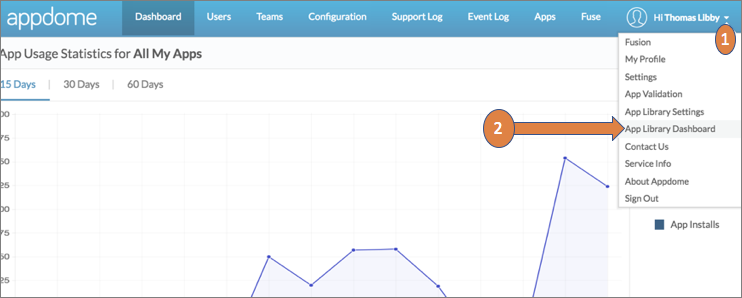 Click into App Library Dashboard.
From this page, you will be able to view all Apps Added, Apps Fused, and Apps Downloaded from your Workbench. You will also be able to see statistics for each Workbench App that will show the Status, Version, Operating System, Added, Fused, and Downloaded values.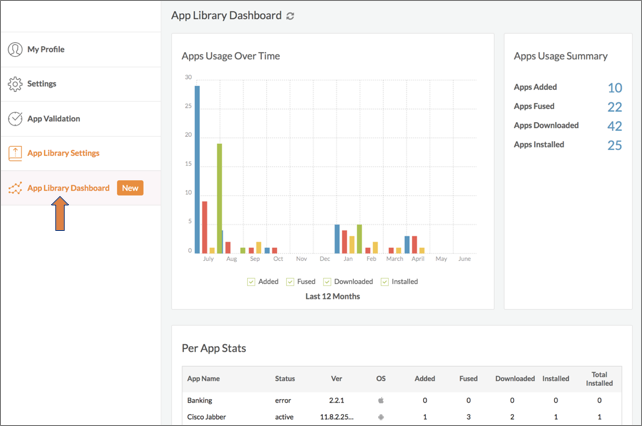 Here is a link with more information on becoming an App Publisher!  
For more information on Appdome for App Publishers Service please visit this resource.  
Thanks for visiting the Appdome knowledge base!  We hope AppFusion is living up to our mission of simplifying your mobile integrations.  If you don't already have an account, you can sign up for free.  Happy Fusing!