Appdome Mobile Security Snapshot: Proxy Protection and Man-in-the-Middle Prevention

Protect your app from malicious proxies and man-in-the-middle attacks

Protection from malicious proxies and Man-in-the-Middle attacks is part of the Appdome Mobile Security Suite. Proxy protection and Man-in-the-Middle protection falls under Appdome's Secure Communication category.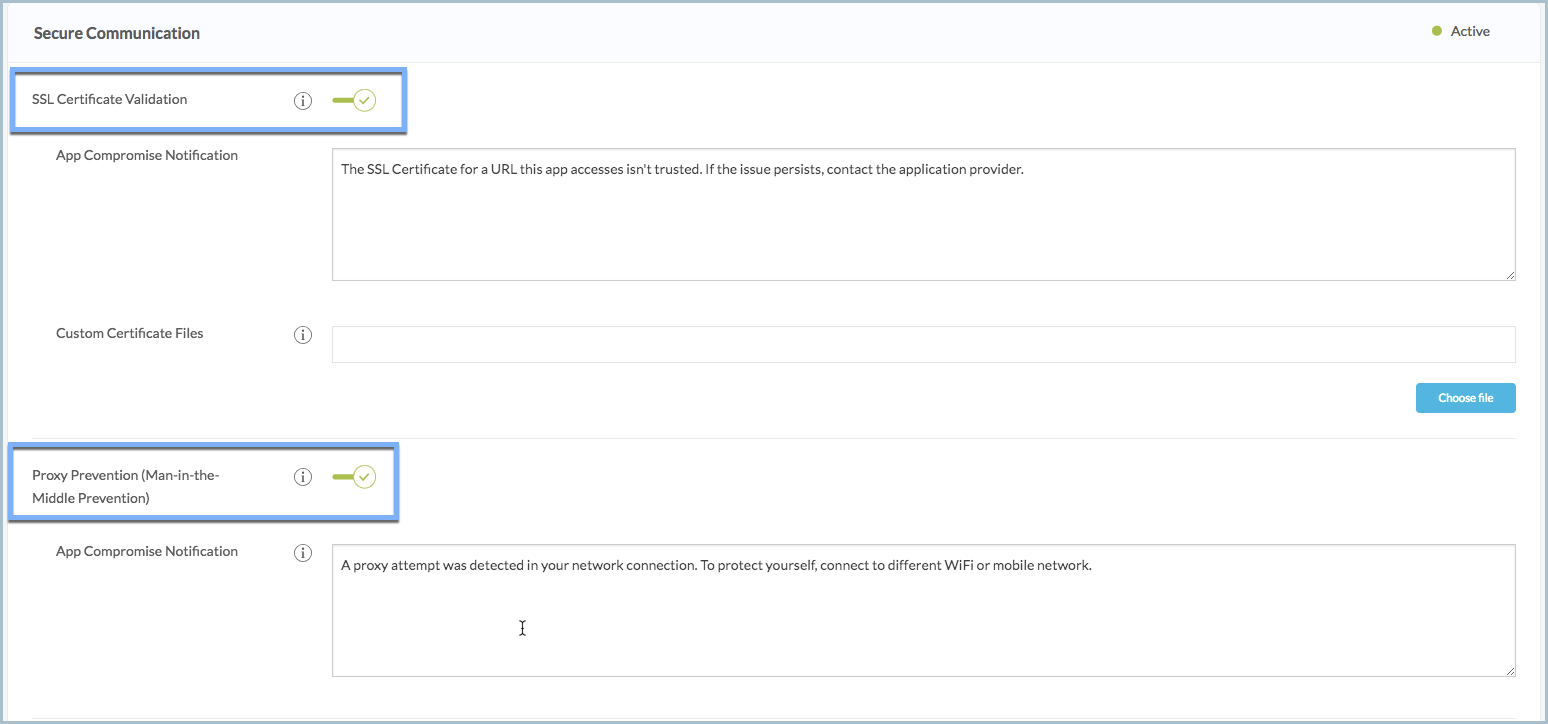 Appdome's malicious proxy protection and Man-in-the-Middle protection works by detecting if a session is intercepted by an unauthorized or unknown party and redirected to a server or proxy.   This feature alone or in combination with others can be very useful in detecting and preventing Man-in-the-Middle attacks and other session hijack attempts. 
 
Thanks for reading this knowledge base article! We hope you found it helpful. At Appdome we're always working to improve our knowledge base so please take a moment to rate this article. You can also share your comments with us at support@appdome.com. We'll make this better together!
 
 For more information on Appdome Mobile Security Suite please visit this resource. 
Thank you for visiting the Appdome knowledge base!  We hope Appdome is living up to our mission of simplifying your mobile integrations.  If you don't have an account, you can sign up for free.  Happy Fusing!