Complete mobile app security in a click

Appdome's Mobile Security Suite is a comprehensive mobile security offering that delivers best practice mobile security functionality to any app. The Appdome Mobile Security Suite includes six categories of security and mobile app protections, covering literally every major mobile security category that matters: 
  
Advanced App Hardening Protection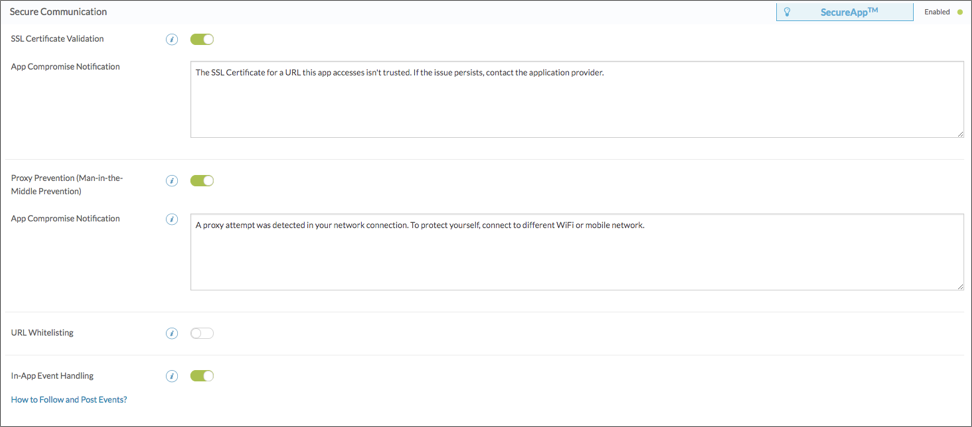 Mobile Privacy

Compliance


Examples of key features are Data at Rest Encryption, Copy and Paste Protection, Jailbreak, Rooting, Anti-tampering, Anti-debugging, Obfuscation, and much more.  Visit our Knowledge base and use the Search function to learn more about Appdome's mobile security offering.  

This is perfect for mobile developers to help them release secure apps from the first use.  App Fusion does not impact your app functionality or add time to your development cycle.  It's fast, easy, and non-intrusive.  Interested?  Great!  

Thanks for visiting the Appdome knowledge base!  We hope AppFusion is living up to our mission of simplifying your mobile integrations.  If you don't already have an account, you can sign up for free.  Happy Fusing!  
For more information on Appdome Mobile Security Suite please visit this resource.