Why Appaloosa with Appdome
Problem statement: A customer wants to deploy internal apps to thousands of employees globally and want to be able to manage and secure the apps without managing devices.
Solution: Fuse the Appaloosa SDK with AppDome's security into the apps using Appdome. Feature examples include mobile application management, data encryption, anti-tampering, SSL certification, etc.
Benefit: The only other way to accomplish this use case would be by integrating the Appaloosa SDK into the apps directly and adding additional code to secure the app which requires specialized and scarce development resources, a multi-month development cycle, and an ongoing maintenance burden.  Appdome was able to accomplish this in minutes via point-and-click functions thru the Appdome Platform in minutes.  Appdome was beneficial to all parties involved: 
Appaloosa:  faster way to add MAM functions into target apps. 
App Owner:  Avoids the need to maintain a completely separate branch of their source code specifically for Appaloosa and security. 
Customer: Gets to deploy their collaboration solution quickly, securely and meeting all IT and Security requirements.
Appdome is a user-driven model, focused on choice. Once you select the Appaloosa SDK on the Appdome Platform, you are taken to the input screen shown below, where you enable and configure the Appaloosa features that you want to fuse. Fill in the required fields; the only required fields are Store ID and Store Token (which are used to link to your Appaloosa-store account).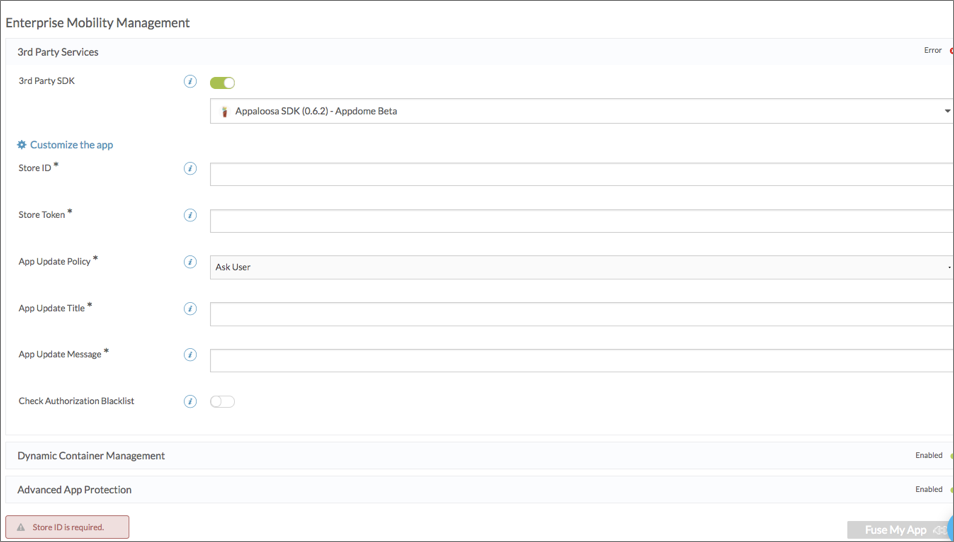 Configure the optional features and settings that you want to integrate with your app.  The app you are Fusing on Appdome can be built with any tool such as xCode for iOS and Android Studio using any mobile development frameworks such as Xamarin, Cordova, and React Native. 
 
Additionally, customers can integrate Appdome' s comprehensive Mobility Suite to the same app that they Fuse the Appaloosa SDK, providing them with a single, fully integrated new binary, which includes all of their selected features:  MAM, app store, and security all in one package!   Then they can then publish, manage and update those apps from the Appaloosa-store.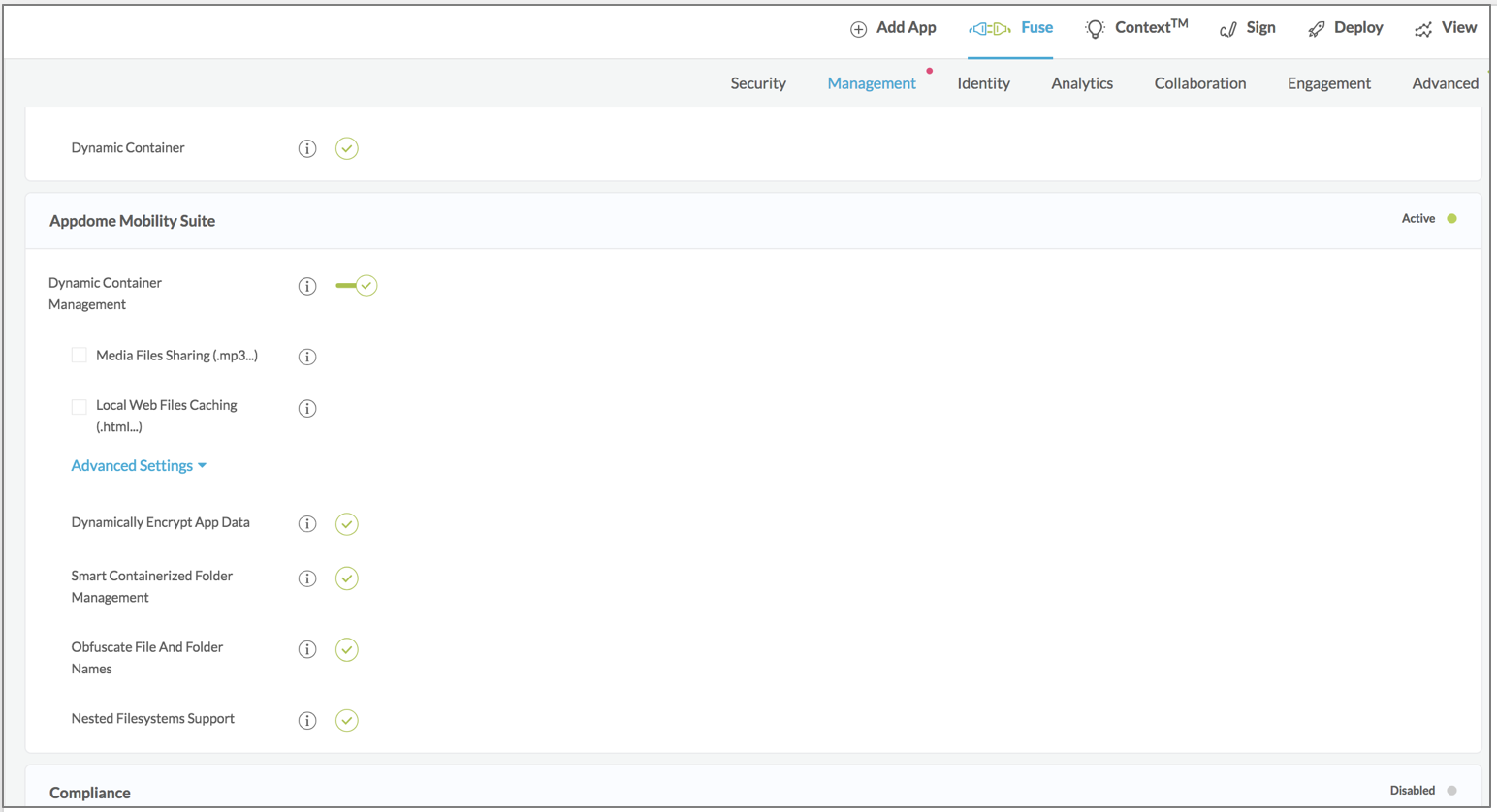 Once you have made all of your service selections, simply click the big green Fuse My App button. Within a few minutes, your app will be fused with the full functionality of the Appaloosa SDK.
Thanks for visiting the Appdome knowledge base!  We hope Appdome is living up to our mission of simplifying your mobile integrations.  If you don't already have an account, you can sign up for free.  Happy fusing!  
 
For more information on Appdome for Appaloosa please visit this resource.