Sometime while testing you need to utilize a process called "sideloading" to install an application onto an Android device directly from a computer. Here at Appdome we often sideload applications, even those fused with third party SDKs, for testing purposes. 

The following pre-requisite tasks need to be completed prior to sideloading your Android App:
You have a Fused mobile .apk binary application file.
Your mobile application is signed.
You have the Android Debug Bridge installed.
Enabling USB Debugging
Before you can sideload an Android application, you need to enable USB debugging on the mobile device. To do so.

Navigate to Settings > About Phone > scroll to the bottom > tap Build number seven (7) times. You'll get a short pop-up in the lower area of your display saying that you're now a developer.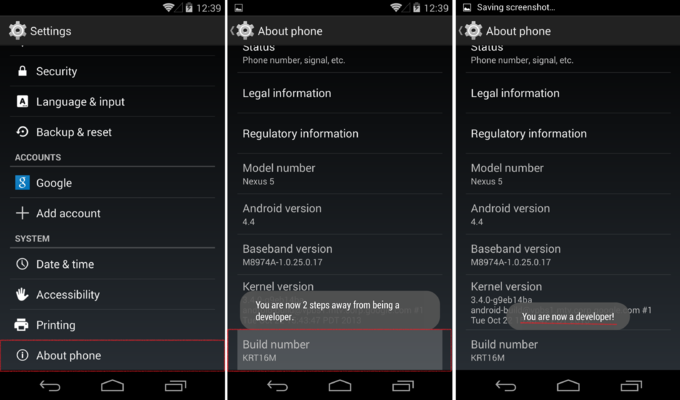 Go back and now access the Developer options menu, check 'USB debugging' and click OK on the prompt.

You should be prompted to "Allow USB debugging from the computer" If so, check the Box to "Always allow from this computer" and click OK
If you do not see the message appear on your mobile device, disconnect and reconnect the USB cable.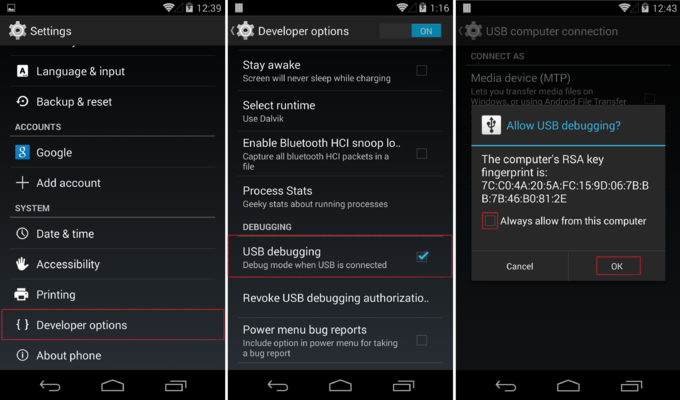 Installing Your App
Verify your device is detected by enumerating the device tree using the "adb" utility.




On your computer use adb to install Install the app. Ensure you use the fully qualified path to the app if you are not running adb from the directory where the app is stored. 





That's it! The mobile app should now appear on your Android device.

Thanks for reading this knowledge base article! We hope you found it helpful. At Appdome we're always working to improve our knowledge base so please take a moment to rate this article. You can also share your comments with us at support@appdome.com. We'll make this better together!