Appdome presents every user with a growing set of dashboard and analytics capabilities, including full audibility and traceability of all integration steps, actions, logs and more.

To access analytics and logs available on the AppFusion platform, users need to create an account.  Once inside the AppFusion Platform, users can click the 'View' menu option in the Mobile Integration Workflow.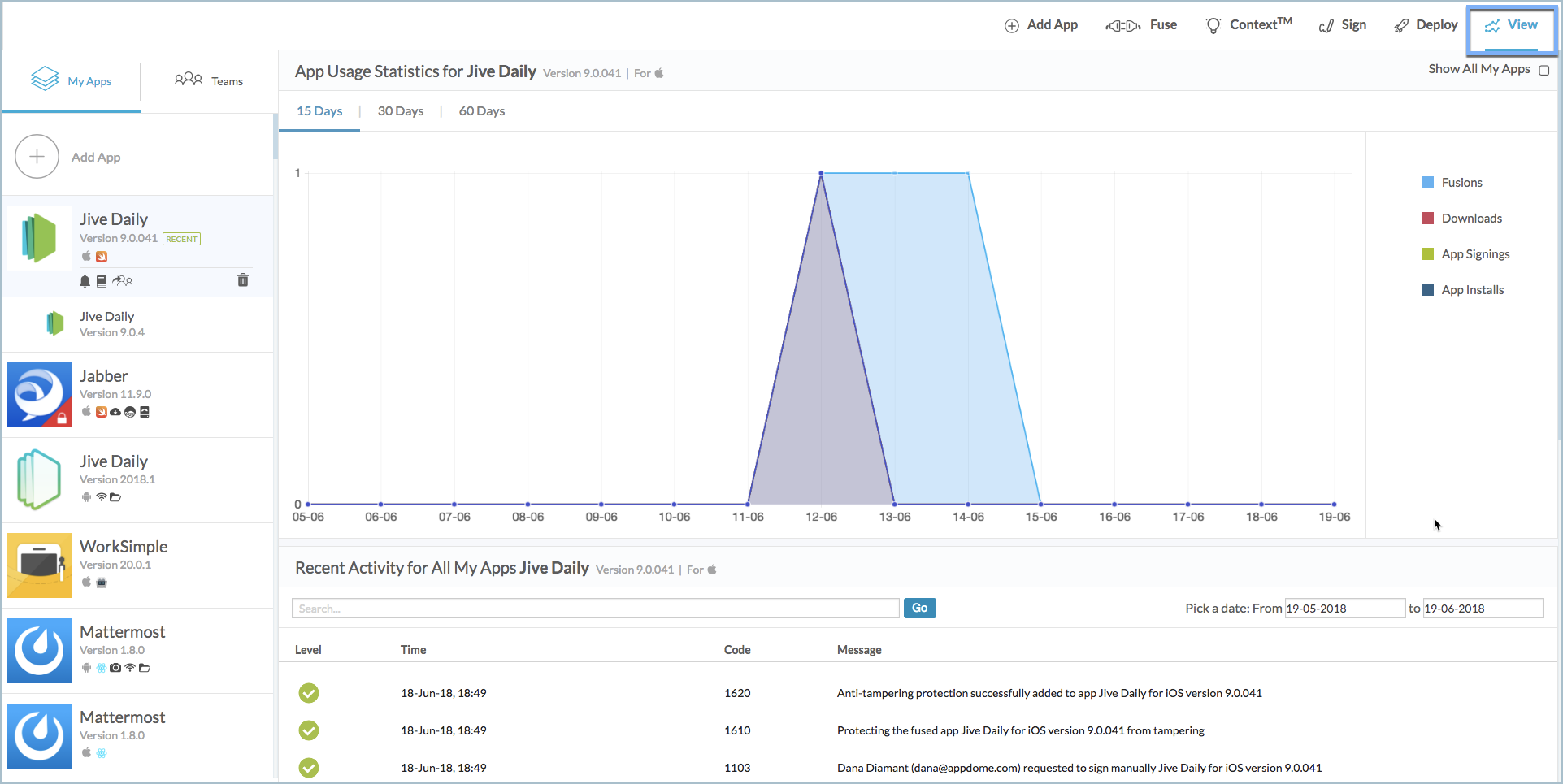 'View' provides analytics dashboards for any or all fused apps associated with an account post-deployment. The dashboard allows you to see the fused app in the wild and perform health checks as well as related analytics on the fused app.

Thank you for visiting the Appdome knowledge base!  We hope Appdome is living up to our mission of simplifying your mobile integrations.  If you don't have an account, you can sign up for free.  Happy Fusing!