One place to upload and save your mobile app binaries 
The Appdome App Library is a critical part of your Appdome platform account. As part of your private workspace on the Appdome platform, the App Library enables you to upload and store an unlimited number of mobile app binaries associated with your account. This allows you to keep track of and save multiple mobile integration projects and return to your work app-by-app as you see fit.  We remember exactly where you left off, and preserve the app in the state that you left it.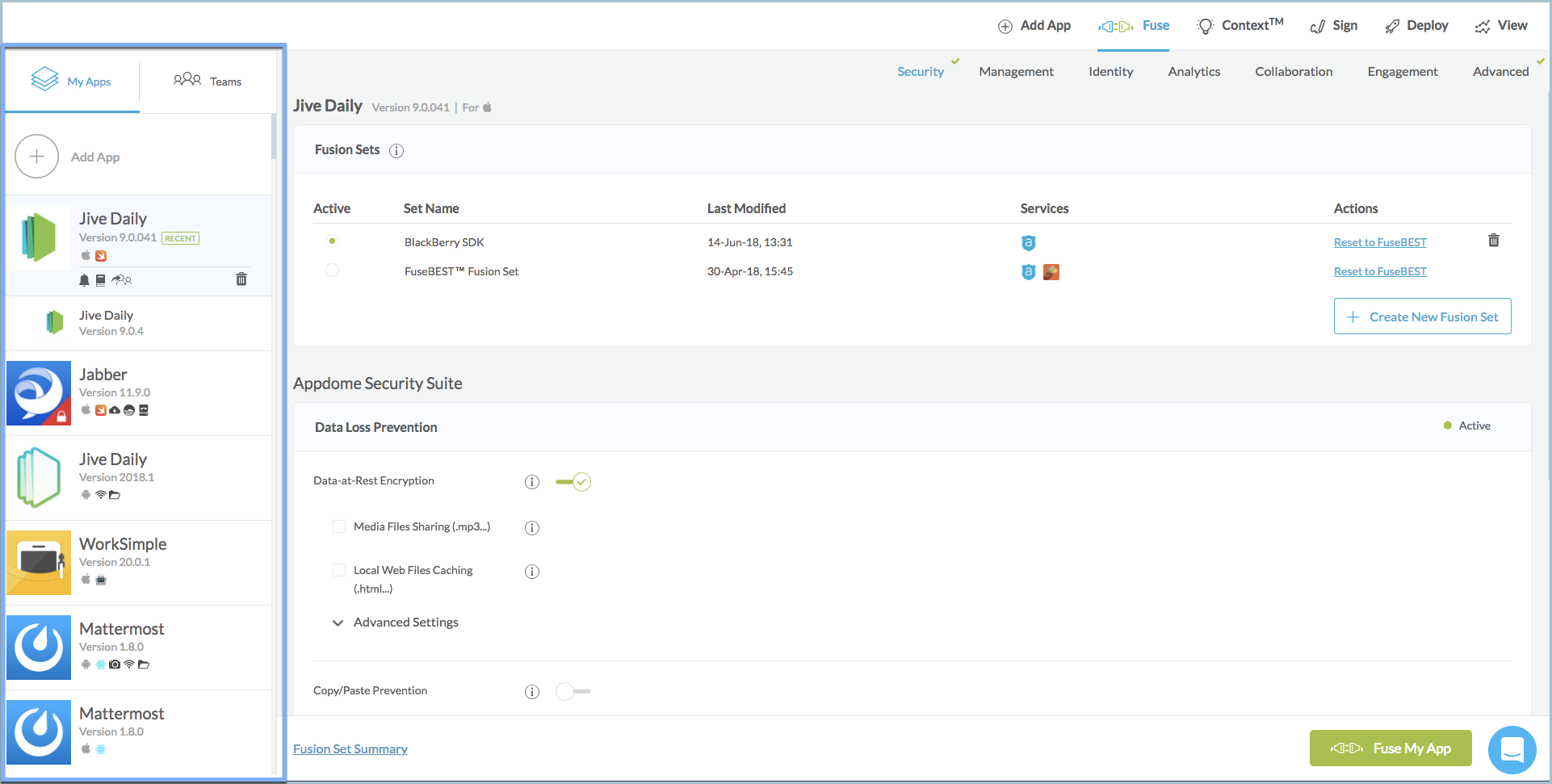 By allowing you to upload and store multiple apps in the App Library, we can also unlock other productivity and collaboration tools, allowing you to integrate mobile services and Fusion Sets to any number or combination of apps in your App Library.  This transforms your mobile integrations from being serial to being parallel streams, enabling multiple mobile app integration projects to be completed all at once.  

You can sign up for free, take a tour or learn more about Appdome on our website. 
 
Thanks for visiting the Appdome knowledge base!  We hope Appdome is living up to our mission of simplifying your mobile integrations.  If you don't already have an account, you can sign up for free.  Happy fusing!