Appdome Mobile Security Snapshot: App Expiration

Apply app expiration to your mobile app
 
App Expiration is part of the Appdome Mobile Security Suite. App Expiration falls under Appdome's Engagement category.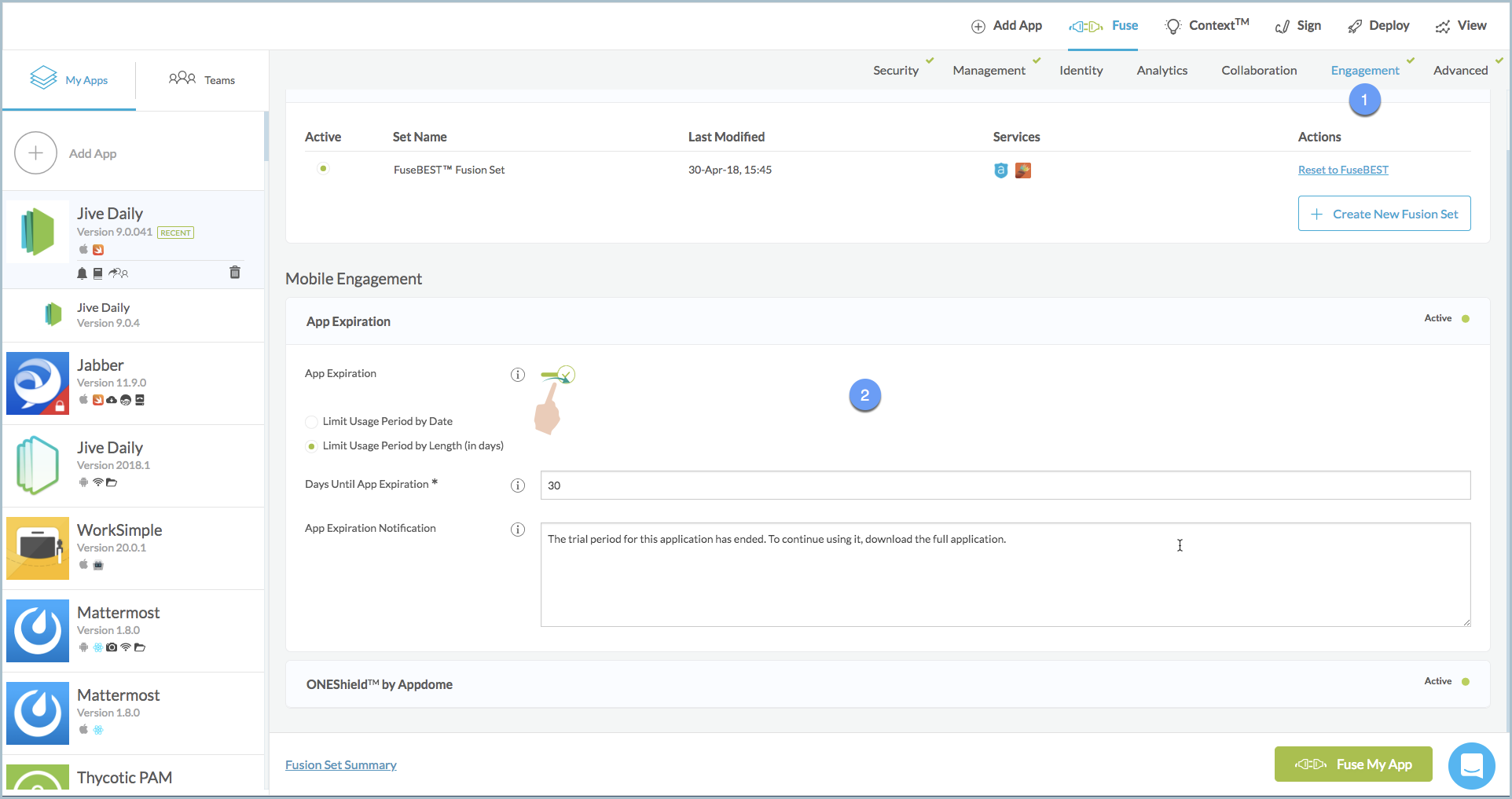 If you choose to expire your mobile app the App Expiration feature can be selected when fusing your app on the Appdome Platform. The App Expiration feature allows you to set conditions under which the fused app will no longer function such as a time-bound condition.
This can be a handy feature if you have temporary or contract workers that need ephemeral access but you don't want to permanently add them to your mobile management system.  Fused apps can expire based on a specific date or a countdown based on installation date.

Thanks for reading this knowledge base article! We hope you found it helpful. Thank you for visiting the Appdome knowledge base!  We hope Appdome is living up to our mission of simplifying your mobile integrations.  If you don't have an account, you can sign up for free.  Happy Fusing!
For more information on Appdome Platform Resource please visit this resource.