Your app is fused, you can install from with iMazing

Installing an iOS app with iMazing follow the same process for a fused or unfused app. Whether for testing or other business reasons, sometimes you need to utilize a process called "sideloading" to install an application onto an iOS device directly from a computer. Here at Appdome we often sideload applications, even those fused with third party SDKs, for testing purposes. 

The following pre-requisite tasks need to be completed prior to sideloading your iOS App.
You have a fused mobile .ipa binary application file.
Your mobile application is signed.
You have the iMazing installed.
Installing Your Application

Connect your iOS device to the computer via USB cable.


Choose the connected device in the left panel and choose "Apps."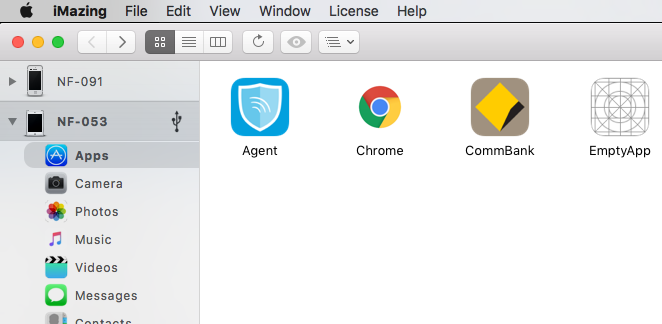 Press on "Manage Apps" in the bottom panel and on "Restore App."






Choose your application and click "Select."


That's it! The mobile application should now appear on your iOS device.


Thank you for visiting the Appdome knowledge base!  We hope Appdome is living up to our mission of simplifying your mobile integrations.  If you don't have an account, you can sign up for free.  Happy Fusing!
For more information on Appdome Platform Overview please visit this resource.