How do I get support from Appdome?
Getting support from Appdome is easy. We offer multichannel support and, depending on your account class, provide various support levels to suit any user.

We even provide support for users that haven't opened an account yet! 
Ask questions via the chat feature available through the Appdome Platform
Contact us via the 'Contact Us' form on the platform (see below).
Call the Support Team on a U.S. Toll-free Number:  +1 (844) 360.FUSE (3873)
Call the Support Team on an International Number:  +1 (650) 567.6100
Inside the Appdome Platform, you can also get support by clicking the drop-down arrow next your name in the upper right corner of the portal and selecting 'Contact Us.'  You will then be greeted with a pop-up window to email the subject and body of your question or issue directly to our support team.  If you don't have an account, what are you waiting for?  Sign up here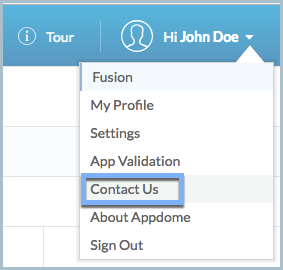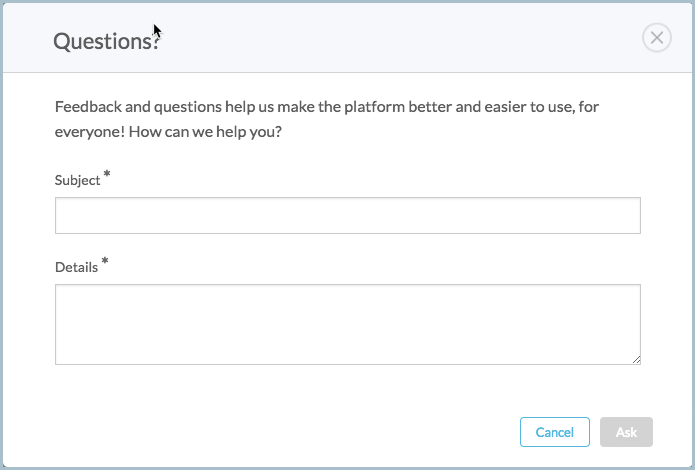 You can also get support from on the Appdome Platform through our interactive chat feature.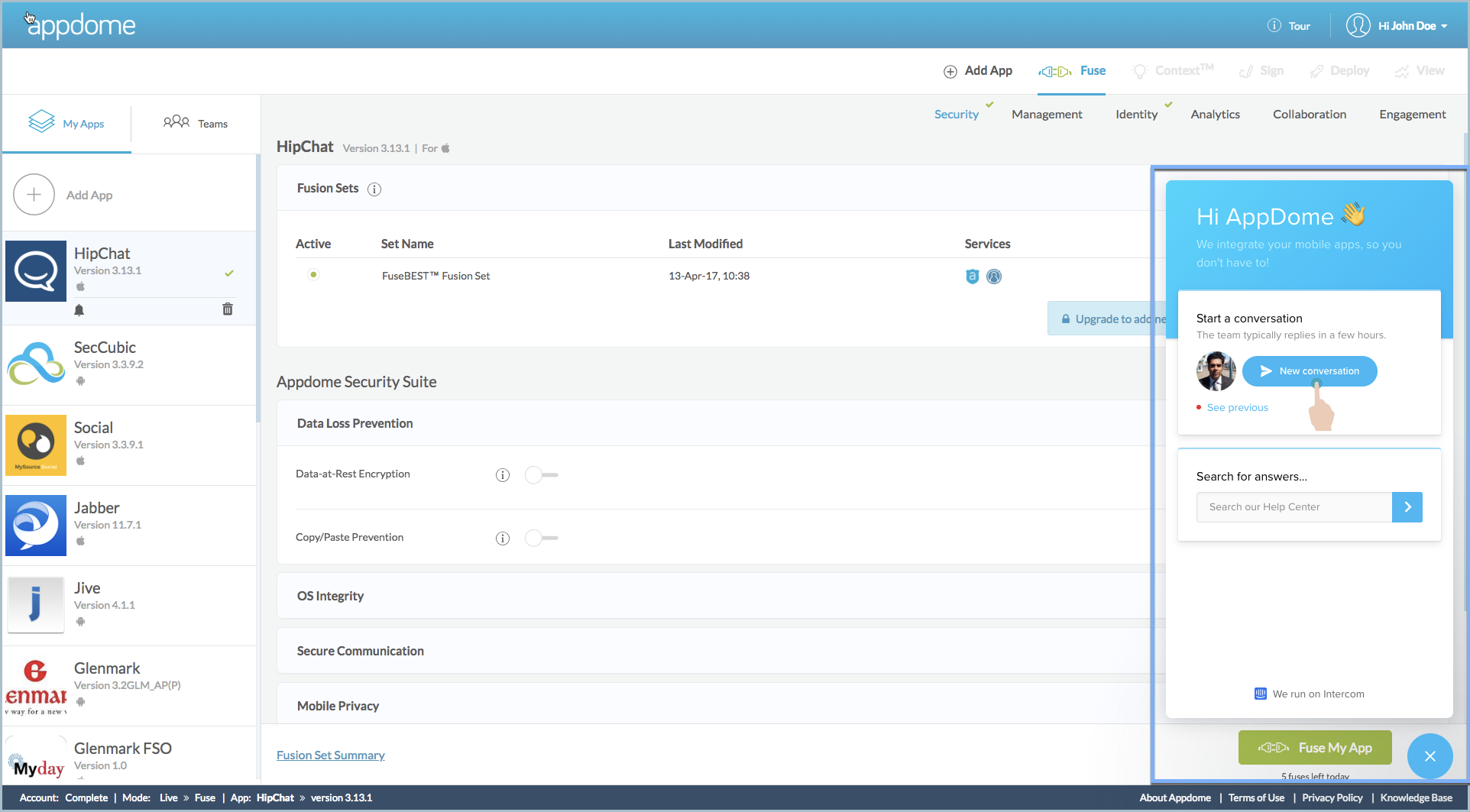 The chat bubble appears in the lower right corner of the Appdome Platform. Hovering over the chat bubble will bring up an initial dialog box where you can begin an interactive chat session with the Appdome Support Team.

Thank you for visiting the Appdome knowledge base!  We hope Appdome is living up to our mission of simplifying your mobile integrations.  If you don't have an account, you can sign up for free.  Happy Fusing!