Navigate to fusion.appdome.com and follow these simple steps.
Enter the info requested for your account class
Create a password
Click 'GET STARTED' and you're good to go!  Happy fusing!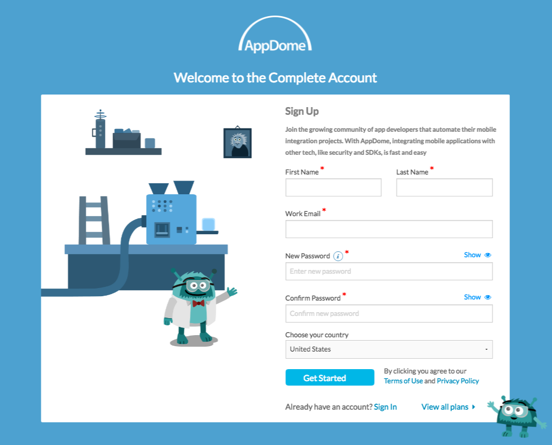 Thank you for visiting the Appdome knowledge base!  We hope Appdome is living up to our mission of simplifying your mobile integrations.  If you don't have an account, you can sign up for free.  Happy Fusing!
For more information on Appdome Platform please visit this resource.